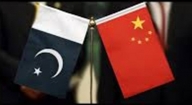 Islamabad: After Russia, Pakistan expressed firm support to China's sovereignty and territorial integrity. amid US-China face off over House of Representatives Speaker Nancy Pelosi visit to Taiwan.
In a statement, Pakistan Foreign Office said that it was "deeply concerned over the evolving situation in the Taiwan Strait, which has serious implications for regional peace and stability." Reaffirming its commitment to stand by 'One China Policy', Pakistan said inter-state relations should be based on mutual respect, non-interference in internal affairs, and peaceful resolution of issues by upholding principles of UN charter, international law and bilateral agreements.
"The world is already reeling through a critical security situation due to the Ukraine conflict, with destabilizing implications for international food and energy security. "The world cannot afford another crisis that has negative consequences for global peace, security and economy," said the ministry.
China said that Pelosi's Taiwan visit was a serious violation of the one-China principle and military drills encircling Taiwan. The communist nation announced curbs on the import of fruit and fish from Taiwan while halting shipments of sand to the island in the wake of Pelosi's visit.
According to a report in the NDTV, China's military announced joint air and sea drills near Taiwan and test launches of conventional missiles in the sea east of Taiwan, with Chinese state news agency Xinhua describing live-fire drills and other exercises around Taiwan from Thursday to Sunday.
Meanwhile, India and the US will be holding a two-week military exercise at Auli in Uttarakhand, which is less than 100 km from the Line of Actual Control (LAC). 'Yudh Abhyas', the Indo-US joint military exercise, is expected to be conducted from October 14 to 31.
—INDIA NEWS STREAM