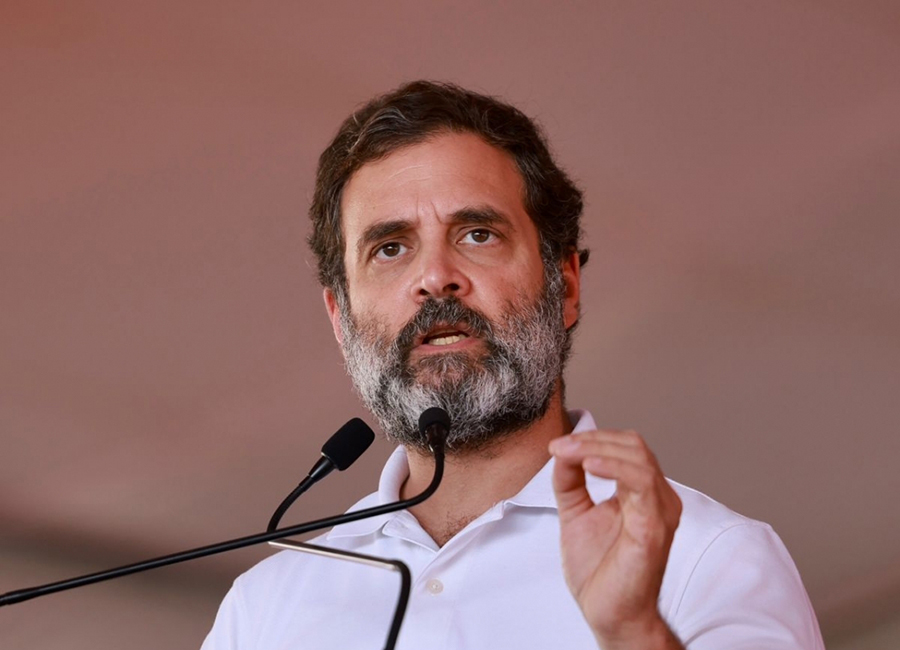 Washington, May 25 (IANS) Congress leader Rahul Gandhi will focus on challenges faced by democracy around the world in his public interactions during an upcoming US visit and people close to him said that he will not hesitate to answer questions about the domestic situation in India, something that has previously drawn fierce backlash from critics at home.
Gandhi's trip is impelled "by a desire to raise our concern about democracy", said Sam Pitroda, a longtime US-based associate of the Gandhis and someone closely associated with the planning and execution of the Congress leader's visit.
"I think we have a moral responsibility to talk about the challenges confronting democracy all over the world – from Turkey to Hungary to Mexico to India and even here in the US," he said, adding: "We are for diversity and inclusion and we will talk about it."
Asked if Gandhi will talk about the situation in India, Pitroda said, "Yes, if he is asked about it."
Asked about the controversies that have followed remarks made by Gandhi abroad in previous instances, Pitroda said: "We have no control on them. They happen even when we say nothing."
Gandhi's remarks at an interaction with students at Britain's Cambridge University recently drew severe criticism from rival parties in India for, purportedly, raising seeking foreign intervention in India. Both the Congress leader and the party have maintained he did nothing of the sort.
Gandhi is expected to travel first to the west coast for interactions at Stanford University and members of the diaspora and then wind his way through Washington DC to New York on the east coast for more interactions with "institutions", as Pitroda put it, and the diaspora, which has been growing exponentially in numbers and financial and political clout and has, thus, been wooed by both the Congress and the BJP and indeed other political parties as well such as Aam Aadmi Party (AAP).
Gandhi is set to add his own name to another bit of family history on this trip when he attends a luncheon interaction with reporters at Washington DC's iconic National Press Club, which was first done by his great-grandfather Jawaharlal Nehru in 1956, grandmother Indira Gandhi in 1966, and his father Rajiv Gandhi in 1985. Unlike them, however, he is not going there as Prime Minister.
The Congress leader arrives in the US after a spectacular showing in the Karnataka elections and a widely followed and talked about Bharat Jodo Yatra. But the trip was planned much in advance, Pitroda said, dismissing a suggestion that Gandhi's US trip was designed to ride this change in the fortunes of the party and the Congress leader.
"This trip is not intended to capitalize on the sudden boost in the fortunes of the Congress in elections, specially Karnataka or even Gandhi's disqualification from Lok Sabha.
"Trips like these cannot be planned in 20 days," Pitroda said, adding, "Planning on this trip started a long time ago."
The other reason for the trip was to connect with the diaspora here. "There are 5 million Indian Americans here who are doing excellent work in all spheres of life and we want to recognise that," Pitroda said. – IANS