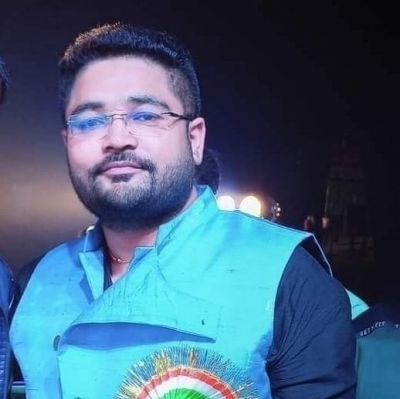 Kolkata: Expelled youth Trinamool Congress leader Kuntal Ghosh, arrested in connection with the multi-crore scam in recruitment of teaching and non-teaching staff in state-run schools of West Bengal, on Thursday made a serious allegation that the sleuths of central agencies were putting pressure on him to name top Trinamool Congress leaders in the scam.
He made this allegation while interacting with the media persons when he was brought for his appearance at a special court of the Prevention of Money Laundering Act (PMLA) in Kolkata. Ghosh is in judicial custody currently. He was arrested by Enforcement Directorate in January.
"The central agency officials are harassing us and putting pressure on us to take the names of Trinamool Congress leaders as being involved in the scam," he said.
When the media persons specifically asked whether the central agency sleuths were trying to force him to name the Trinamool Congress national general secretary Abhishek Banerjee in the matter, Ghosh said, "Of course, Of course".
Incidentally, on Wednesday, while addressing a rally of the youth and the student wings of Trinamool Congress, Abhishek Banerjee alleged that during the investigation of Saradha chit fund scam, the Central Bureau of Investigation (CBI) sleuths had put pressure on party leaders like Madan Mitra and Kunal Ghosh to name him. Now a somewhat similar allegation by Kuntal Ghosh less than 24 hours after that has added a new dimension to the entire scenario.
On Thursday, Kuntal Ghosh made it clear that despite being expelled from the party, his allegiance towards Trinamool Congress has continued. "The central agencies are putting different types of pressure on us to name different Trinamool Congress leaders. But we as dedicated soldiers of the Trinamool Congress are not scared of such pressures," Kuntal Ghosh said.
IANS