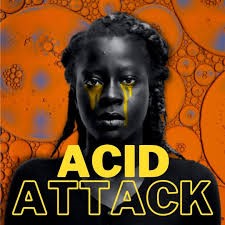 A 40-year-old man allegedly threw acid on his wife inside district court premises in Coimbatore, on Thursday.
The 35-year-old woman suffered severe injuries and was taken to the hospital. A woman lawyer was also injured in the attack.
The woman, identified as Kavitha, had filed a case against her husband.
The incident took place when the victim reached the court in connection with the hearing of a case.
According to the police, the woman is an accused in a 2016 theft case.  Her husband, P Siva, then came with acid in a water bottle and flung it on her. The accused tried to escape but was caught hold by the police.
According to Times Now, the accused caught by the lawyers present there and thrashed him and handed him over to the police.
According to sources, Kavitha was discussing with someone when the accused poured acid on her from a plastic bottle he had hidden.  She sustained injures and was immediately sent to the Coimbatore Medical College Hospital for treatment.
On February 13, a person was hacked to death by a gang outside the court premises. Another crime too took place inside the court recently, as per media reports
-INDIA NEWS STREAM.