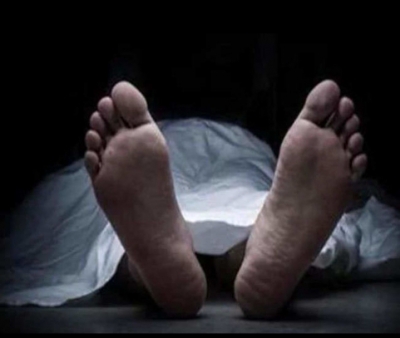 Kolkata: A man in West Bengal after being unable to pay high ambulance fare, was forced to carry his five-month old son's body wrapped in a bag by bus from Siliguri (Darjelling district) to Kaliaganj (North Dinajpur district) travelling a total distance of around 200 kilometre.
The journey of ultimate Buzkashi of humanity started from Saturday night from the bus stand of Siliguri ended at Kaliaganj on Sunday afternoon, with the father himself narrating his pain-stricken journey with his son's body.
As narrated by the lamenting father, Asim Debshrama, a resident of Dangipara village in North Dinajpur district of West Bengal, his wife gave birth to twin sons.
On May 7, both the sons suffering from ailments were admitted to Raiganj Government Medical College & Hospital in North Dinajpur district.
Following no improvement in their health conditions, both were referred to the North Bengal Medical College & Hospital (NBMCH) at Siliguri in Darjeeling district.
On May 10, as the condition of one of the two sons improved, he was discharged from the hospital and taken back by his mother and Asim's wife to their ancestral residence at Kaliaganj.
However, as the condition of the second son continued to remain unstable, he remained admitted at the NBMCH, with his father Asim continuing to stay near him at the hospital premises.
On late Saturday evening, the ailing son died and the helpless father gave a desperate call to ambulance services for an ambulance to take his son's body back to his residence at Kaliaganj. The government ambulance service provider, supposed to give a free service, denied playing the role of hearse carrier unless paid an amount of Rs 8,000.
The lamenting father, desperate to bring his son's body back to his ancestral place, with the help of a local agent wrapped his five-month old son's body in a bag, and boarded a Kaliganj-bound bus with that bag, from Siliguri.
On arrival at his home on Sunday, Asim broke down and narrated the entire incident to the local mediapersons.
IANS