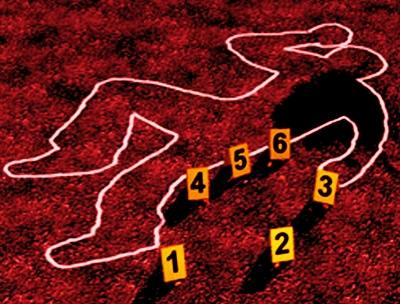 Rae Bareli: Rajendra, the son of a priest who was found murdered in Uttar Pradesh's Rae Bareli district, has been arrested for killing his father.
The body of Ram Manohar Awasthi, 65, a priest living in Ashiana area, was found dumped in Bachhrawan on Saturday night.
Anurag, the younger son of the deceased, had lodged a complaint regarding the murder on which the Ashiana police registered a case.
According to Bachhrawan Inspector Brijesh Rai, the elder son had killed his father with a sharp weapon in greed of property.
Ram Manohar Awasthi lived in Ruchikhand area with Anurag in Bhadrukh area of Ashiana.
He was the priest of the Hanuman temple located in Sector L.
Ram Manohar's elder son Rajendra also lived with the family in Bhadrukh area.
According to Anurag, his father had gone with his elder brother on the latter's bike on Thursday and did not return home.
Rajendra had also not returned home and had left his mobile at home.
Even on the second day when father and elder brother did not come, Anurag reached Ashiana police station on Friday night to register missing complaint but the police said that they were pre-occupied with counting of votes and would not register the complaint.
The father's body was found but Rajendra was still missing.
However, he was later traced and arrested on Sunday.
IANS