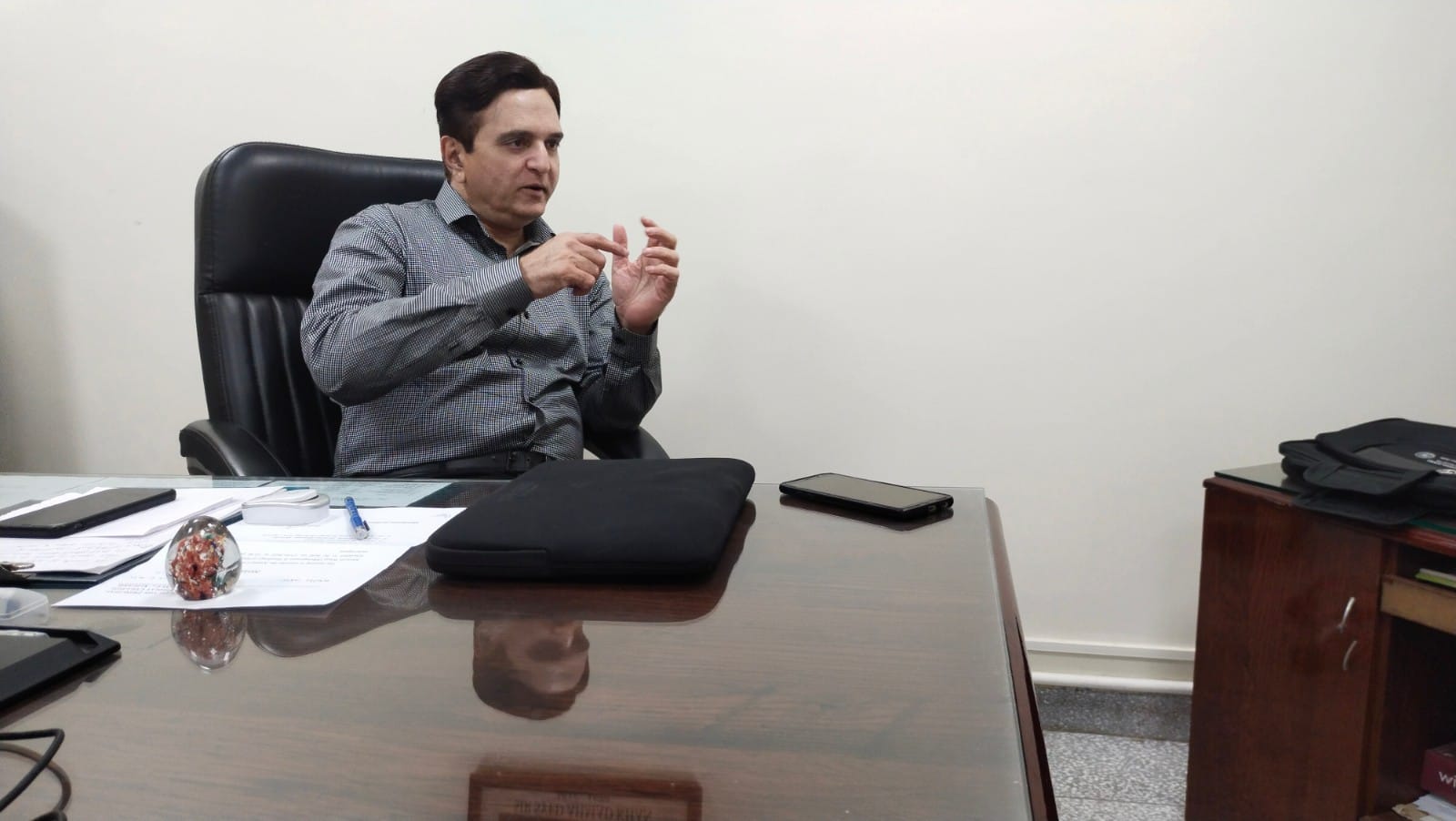 New Delhi: There are a number of ailments that can be cured by the use of somo-psychic power in human beings and through proper counselling and diet, without any medication.
" Medication is the last resort in our system of treatment," says Prof F S Sherani, Dean Faculty of Unani Medicine of the prestigious Tibbiya College of Aligarh.
"When patients come to us for treatment of some illness, we first try to find the environment, of both their homes and work places, and then do counselling accordingly, followed by proper diet, with medicinal prescription as the last option, Dr Sheerani said talking to India News Stream.
A large number of diseases like diabetes and arthritis are most often the result of various stresses of modern life, he says. "During my career in medicine, I have often found young pregnant mothers developing diabetes because of the worry about the sex of their child to be born. They worry about giving birth to a female child for the obvious reason of the families in our society still giving preference to a male child."
"I have also found a number of women going to get their son married developing arthritis and diabetes due to the stress theyr were undergoing as they worry about how their dauther-in-law would behave with them," he said.
Not only arthritis and diabetes, a large numer of skin diseases are also directly linked with emotional stress, he said. Stress directly affects one's immunity, which is crucial for fighting disseases. And this has become obvious during Covid times. In hospitals a large number of patients died of heart attack instead of Covid because of the fear of contacting the virus.
The Unani sytem of medicine tries to treat patients by listening to their own perception of their illness, trying to find out psychological and societal causes for their stress. "We have seen improvement in a large number of patients after we talked to them and assured them that they had no ailemts and woukd soon lead a normal life, he said.
What is complicating the problem today is that doctors have hardly anytime for their patients. He quoted from a a WHO survey, which found that the level of satisfaction pf patients with doctors was 80 per cent between 1930 to 1960, and it declined to 60 per cent by 1980. The degree of satifaction further dropped to 40 per cent by 2000 and post-Covid it plunged to 15 per cent.

Patients feel highly dissatisfied when they find their doctor not looking at them when their narrate their problem. They find the doctor either hastily jotting down prescrption or attending to another patient over phone.
"In Unani System of Medicine, our main emphais is on going into the psychological and social causes of a person's ailments, and then try to encourage them to cure their problem through the somo-psychic power, which means that our thinking directly affects our physical state. "If we start thinking and believing that have cancer, we can get it. On the other hand the optrimism and belief of a patient that he or she will certainly recover has done miracles," says Dr Sheerani.
—INDIA NEWS STREAM