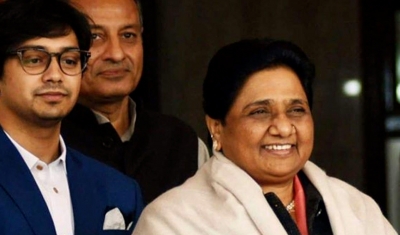 Lucknow: Bahujan Samaj Party (BSP) national coordinator and Mayawati's nephew, Akash Anand is all set to tie the knot on March 26.
The bride-to-be is Pragya, daughter of BSP leader Ashok Siddhartha. She is a doctor by profession and recently resign from her government job.
The BSP will apparently use the family to re-establish the connect with the Bahujan Parivar.
According to sources, 25 senior and "dedicated" members of BSP from every district will be invited for the wedding, functions of which will take place in resorts in Noida or Gurugram.
Sources said that receptions could be held later in Lucknow and Delhi to which top leaders of other parties will be invited.
IANS