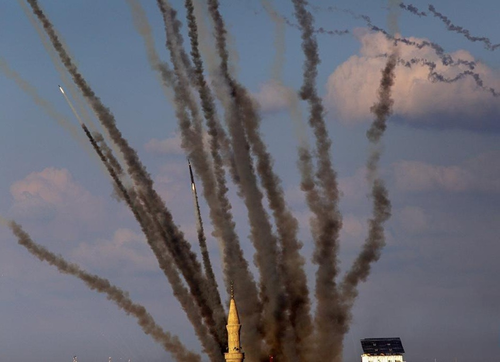 Beirut: As Israel's northern border remains tense, Iran's Foreign Minister Hossein Amir Abdollahian has visited neighbouring Lebanon and met with the leader of Hezbollah, Hassan Nasrallah, media reports said.
He warned that what he called "ongoing war crimes" against Palestinians in Gaza would "undoubtedly trigger a collective response from the resistance axis."
There are real fears a new front could open up in the war if Hezbollah decides to get involved and attack Israel in support of its Palestinian allies, BBC reported.
Hezbollah's deputy leader said they were "fully prepared" to join Hamas in the war against Israel – telling a rally in the suburbs of Beirut they will intervene "when the time comes".
Like Hamas in Gaza, Hezbollah has been designated a terror organisation by the UK, US and other countries. It's a powerful player in Lebanon both militarily and politically and is close to Iran, BBC reported.
The area of the Gaza Strip where Israel has ordered an evacuation within 24 hours covers around a third of the territory – north of a seasonal watercourse known as Wadi Gaza, which cuts through a narrow band of mainly agricultural land, BBC reported.
At least 1.1 million people live in the affected area. Gaza City has a population of around 600,000. Beach Camp is home to around 90,000 people and Jabalya, the largest camp in the Gaza Strip, has 116,000, BBC reported. – IANS