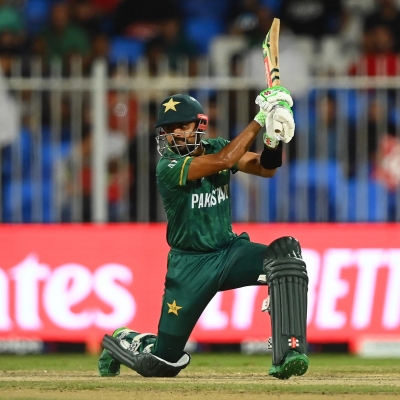 Colombo, Sep 14 (IANS) Former Australian cricketer Mathew Hayden calls Babar Azam a champion player and expects an impactful inning against Sri Lanka in the virtual semi-final on Thursday at R Premadasa Stadium.
Talking to Star Sports, Hayden shared his views on Babar not only as a captain but also as a batter, the expectation he carries.
Hayden expressed his confidence in Babar's skills to perform under pressure.
"Babar Azam is a champion. He comes back from these things time and time again because that's what champions do. When you think about the statistical comparison at the same stage, Virat Kohli vs. Babar Azam, Babar Azam is actually leading that shoot-out match," said Hayden.
"So that's how significant he is to the Pakistani team lineup, and I am sure that he can do it in this shoot-out against Sri Lanka. Babar is central not only because he is the captain, but he is absolutely central in terms of the talent of that batting unit," he further added.
Hayden mentored the Pakistan team in the ICC T20 World Cup 2022 and played a pivotal role as the Pakistan team went through the finals of the tournament. However, they lost the final against England, as Hayden credits skipper Babar for an amazing run in the tournament.
"We all understand that Pakistan cricket over the years and particularly this side is very top-heavy and Babar carries the weight of that always. So when his performances aren't quite on song, it matters," he concluded.
After a brilliant 151-run against Nepal, Babar's dominance with the bat has been on the far side after getting dismissed cheaply against Bangladesh and India. He is the third leading score of the tournament after Rohit Sharma and Nazmul Hasan Shanto.