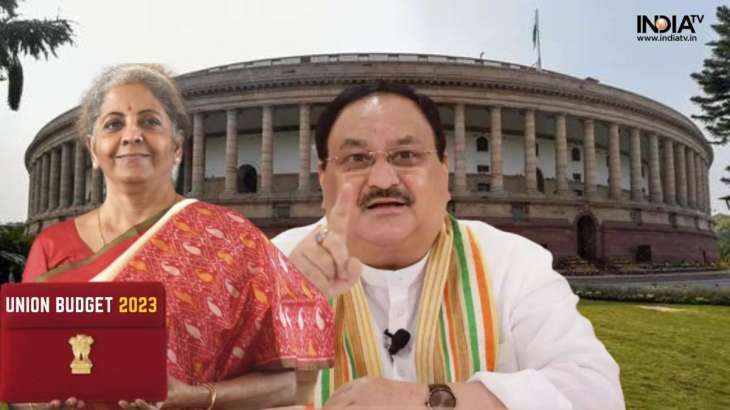 Ahead of the Union Budget 2023-24, the Bharatiya Janata Party (BJP) will launch a 12-day countrywide campaign from today, February, 1 to inform people about the upcoming the benefits the budget will bring.
"BJP will hold 'Countrywide discussion on the budget', from February 1 to February 12, and run a nationwide campaign to spread awareness measures that will be announced in the Union budget 2023-24 on Wednesday," according to the party.
BJP president J P Nadda has formed a task force comprising nine members, including party general secretary Sunil Bansal and heads of its farmer and youth wings, to organise discussions, press conferences or seminars on the Union Budget in all districts of the country, the party said.
BJP-led state chief ministers, state presidents, ministers, members of parliament, and members of the legislative assembly will organise conferences and public events around the nation to explain the advantages of the budget to the general population, according to DNA.
"Former Deputy Chief Minister of Bihar and Rajya Sabha MP Sushil Kumar Modi has been made the committee`s convenor. On February 4 and 5, ministers of the Government of India, national officials and economic experts will hold conferences on the budget at 50 important centres including the capitals of various states of the country", the source added.
Chief Ministers of all BJP-ruled states will hold press conferences, party leaders said, adding that in states where the party is not in power, BJP unit heads and leaders of opposition in the assembly will hold press conferences.
In 50 major cities of the country, ministers of the Narendra Modi government will hold press conferences to highlight the "pro-people" measures announced in the Union Budget, according to news agency PTI. The most important aspects of the budget will be discussed in conferences that will be held in each of the districts, and these discussions will extend down to the block level.
Earlier too the BJP has organised nationwide public awareness exercises to make people aware about various reforms and initiatives announced by the Modi government in its budgets, it added.
-INDIA NEWS STREAM