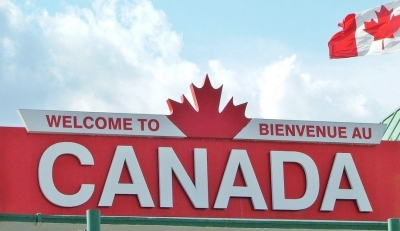 New Delhi, Sep 19 (IANS) Security has been tightened around the High Commission of Canada in the national capital as a precautionary measure, a senior Delhi Police officer said on Tuesday.
"Delhi Police personnel, along with paramilitary forces, have been stationed outside the High Commission of Canada in Chanakyapuri as a precautionary measure," the officer said.
This move follows the escalating tension in diplomatic relations between the two nations.
On Monday, Canada Prime Minister Justin Trudeau in an emergency statement made in the Parliament had accused the Government of India of being involved in the killing of pro-Khalistan terrorist Hardeep Singh Nijjar on its soil.
Nijjar was gunned down on June 18 outside a Sikh cultural centre in Surrey, British Columbia.
Trudeau had said that Canadian security agencies have been actively pursuing credible allegations of a potential link between the Indian government agents and the murder of Khalistan Tiger Force chief Nijjar.
India has rejected the claims of having any involvement in the killing of Nijjar.
The High Commissioner of Canada to India (Cameron Mackay) also received summons on Tuesday in which the Government of India conveyed its decision to expel a senior Canadian diplomat currently stationed in the country.
Hours after India expelled the Canadian diplomat on Tuesday in a tit-for-tat move in retaliation to Canada's action of expelling an Indian diplomat, the Canadian High Commission in the national capital asked its local staffers to leave the premises during the noon, sources said.
A highly-placed source said that the Canadian High Commission was shut post 2 p.m.