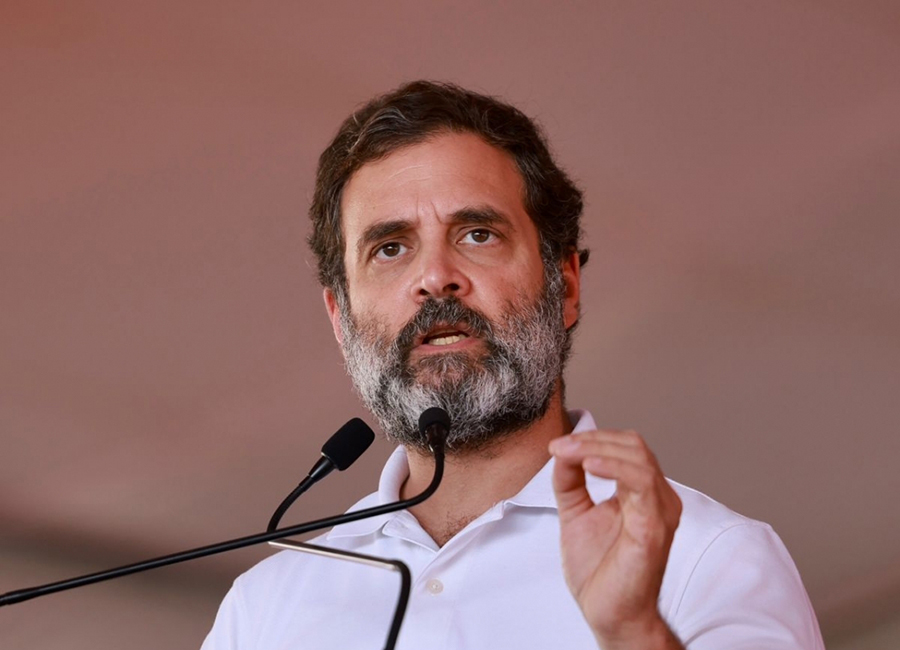 Rahul Gandhi's return to the Parliament spells as much political relief for Congress as it probably sounds troubling for Bharatiya Janata Party (BJP). This has been possible by stay granted by Supreme Court in Rahul's conviction in a defamation case filed against him. Certainly, BJP would have preferred stay of Rahul outside the Parliament and also his not being permitted to contest 2024 parliamentary elections. Of course, it is as yet too early to predict which party does it really spell victory/defeat for? There is, however, no denying that BJP has not gained by choosing to exercise this strategy against Rahul Gandhi. The sole gainer in BJP-camp, during this legal drama, has been party member Purnesh Modi, MLA, Gujarat. He has certainly received fairly substantial media coverage, becoming a little more known outside Gujarat. But that is it. Neither Prime Minister Narendra Modi nor Rahul Gandhi needed or need any help from any such case to increase their fame in India and outside. Both were and remain well-known across the country. The question is not simply that of Rahul having erred by linking the name-Modi with thieves but that of hype raised about it.
The public in general is well aware of the degree to which most politicians indulge in literally verbal abuse of their rivals during their speeches at public gatherings. Here, one may point to linking of word "Pappu" with Rahul Gandhi and usage of similar comments regarding his family mothers, particularly his mother, Sonia Gandhi. It is possible from the day defamation case was filed against him, Rahul decided to change his political strategy with greater focus on enhancing his communication appeal. His Bharat Jodo Yatra (Unite India March) may be viewed from this angle. The apparent success of this March and increase in his popularity has definitely not been welcomed by his rivals.
In view of PM Modi being well known for nature and success of his communication strategies, it seems his team has erred in initiating "defamation-drive" through the case file against Rahul Gandhi. If Purnesh was not a BJP member, this point may not have been made. Besides, the case was filed in Gujarat, the home state of PM Modi. It may be repeated while Purnesh has gained a little, his party has lost a lot. The latter is marked by Rahul having been propelled to focus more on his political strategies probably because of the case.
Even if apex court had not stayed the conviction against Rahul, chances of his return to Parliament at the end of two-year period prevailed. The two-year sentence handed by trial court had led to disqualification of Rahul as a Legislator for two years, which also prevented him from contesting 2024 parliamentary elections. The apex court observed that this sentence was not justified as it affected Rahul Gandhi's "right to continue in public life" and "also that of the electorate who elected him." This also suggests that one man- Purnesh's move stood invalidated against that of those who voted for Rahul Gandhi.
It may also be observed that Purnesh is not only individual who uses Modi as a surname. It is astonishing, not all people with this surname chose to express their stand in his support. So far, no public comments have been reportedly made by PM Modi also. Well, if he has remained silence on this issue, he has apparently exercised a wise decision. So what, who calls him what. His fate rests with people's vote. Besides, in politics, voters are well aware that rivals are least likely to hold and/or express favourable opinions about each other in public. It may also be stated, if Purnesh had not filed the case, people in most parts of the country may not have learned about Rahul having reportedly remarked during an election rally at Karnataka's Kolar in 2019, "How come all thieves have Modi as the common surname?" He used the same place, after being disqualified from Parliament, to address rally ahead of Karnataka's Assembly Elections, which Congress won. This is just another indicator that neither his remark nor his disqualification from Parliament had any negative impact on people's decision to favour Congress in state polls. BJP-stalwarts need to give some importance to this reality, particularly because their party was pushed out of power in Karnataka.
The question is not simply of who has gained the edge over whom in this legal wrangling over the issue of the name-Modi. If Purnesh together with his party colleagues assumed that they would do PM Modi, BJP and perhaps all with name –Modi, a big favour with this legal battle against Rahul, they seem to have erred. Each step of this legal drama earned Rahul substantial media coverage. Purnesh is not a national politician nor has he become a celebrity through this case. Not many outside Gujarat are still familiar with his name though he has received media coverage because of this case. But yes the news of apex court's decision against disqualification of Rahul Gandhi from Parliament has certainly been fairly well understood by persons at all levels. Most also view it as BJP having been "defeated" on this front. Elementarily, the noise made about name-Modi in this legal wrangling strongly suggests this. For people in general, this name is only associated with that of present Prime Minister.
Irrespective of whatever maybe PM Modi's opinion about this legal-drama, throughout it has certainly led Rahul remain on its centre-stage. In all probability, the legal battle meant to stab Rahul's chances of campaigning effectively and being a contestant in 2024 parliamentary polls. Though legal battle is not totally over, the apex court's decision has definitely reversed the impact of this "stab" and instead seems to have added a new vigour among Congress workers. On his part, Rahul has displayed his political momentum in the Parliament by aggressively blaming BJP for violence in Manipur (August 9). Of course, nothing can be predicted in politically domain. For all we know, when voters face EVM (Electronic Voting Machine), their votes may be decided by tomatoes' price or whichever issues are played upon by parties battling for victory. Legal drama over Modi-name favouring Rahul and similar issues may bear little/no significance for them. At present, Rahul's rivals appear to have been cornered by their own moves which clearly have proved politically expensive for them!