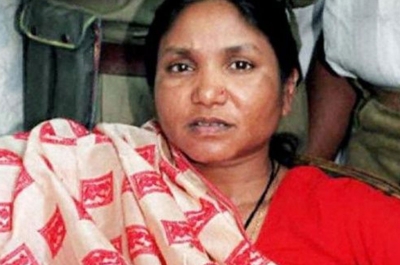 CHANDIGARH On a cold morning in the winter of 1981, the nation woke up to read a sensational news of a massacre of over 20 people by a woman dacoit at Behmai village in Uttar Pradesh. The victims – all high caste thakurs — were made to stand in a row and ruthlessly shot dead by a low-caste Phoolan and her gang members.
According to reports, the incident that took place on the Valentine Day (February 14) that year was a revenge killing by Phoolan who was gangraped in captivity months ago by thakurs in the same village when she was still a minor.
As a pall of gloom and terror descended on Behmai, there were celebrations in her own village Gorha Ka Purwa, just 12 km away, where she was hailed as Devi, a goddess, an epithet that stuck to her, making her Phoolan Devi thereafter.
POVERTY AND CHILD MARRIAGE
Phoolan Devi's life had been full of trials and tribulations right from her childhood.
Born into a poor 'mallah' (boatmen) family on August 10, 1963, she was forced into a child marriage at the age of 11 by her father. Her husband, in his 30s and three times elder to her, abused her physically and sexually. The young bride escaped his clutches and fled to her native village, only to face rebukes from her father and taunts of her fellow villagers.
BANISHMENT FROM VILLAGE
A young son of the village headman, also a thakur, tried to molest her in the fields, but she fought back to save her modesty. The insulted brat's father convened a village congregation where he summoned Phoolan and his folks.
Turning the tables on the victim, the boy alleged that Phoolan had called him in the fields and other boys gave testimony in his favour. The elders pronounced that if Phoolan was allowed to stay in the village, she would spoil their young boys. Hence, she was banished from the village.
BRUSH WITH BANDITS
Madho, one of her distant relatives then took her to his home in another village. One day, he took her along to the hideout of some bandits in the nearby ravines of the Chambal valley while on a visit to supply them something. A woman's appearance in that dreaded territory created a sensation among the bandits.
As one of the dacoit leaders, Vikram Mallah, asked Madho about her, she intervened to say she was a dacoit. Madho told him she belonged to their community and had been banished from her village, so he had given her a refuge for some days. After a few taunts, Vikram let her go even as he took fancy to her.
Back at Madho's home, his wife asked Phoolan to leave their house. Though Madho tried to stop her, she went to her native village again.
RAPE IN POLICE CUSTODY
The local police then took her into custody, saying she has defied their warning not to come back to the village. Keeping her at the police post overnight, cops raped her in the lock-up. The next day, an influential thakur got her freed by paying Rs 25,000 with an intention to make her his keep. Even her father advised Phoolan to go with the thakur as he had paid money for her release. However, Phoolan refused to go by their dictates and returned to her father's place despite his opposition.
ABDUCTION BY BANDITS
In the meantime, Babu Gujjar — a senior dacoit of Vikram's gang — got to know about Phoolan. Gujjar was officiating as the gang leader in the absence of Sri Ram and Lala Ram, two thakur brothers, the original gang leaders who were behind the bars.
In the dead of the night, Gujjar went to Phoolan's house with his gang members to lay claim on her. She hid in the neighbourhood, but Gujjar abducted her even as Vikram tried to save her by hoodwinking him.
Back into the land of bandits, Gujjar started bullying Phoolan and Vikram urged him not to be inhuman towards her. Gujjar asserted that Phoolan was his 'property' now and he would handle her the way he wanted.
When Gujjar tried to rape her, Vikram got infuriated and shot him dead in the midst of the act. Vikram was hailed as the new leader of the gang and taught Phoolan how to handle the gun.
GANGRAPED AND PARADED NAKED
Meanwhile, Sri Ram and Lala Ram were released from the jail. Back into the Chambal ravines, Sri Ram set his eye on Phoolan. To get rid of Vikram, he got him killed soon and took Phoolan to Behmai. She was kept hostage and gangraped by Sri Ram and several other thakurs for three days.
To humiliate her further, Sri Ram forced Phoolan to parade naked in the centre of the village and asks her to fetch water from the well.
A badly bruised and shattered Phoolan was thrown in a village lane where she was left writhing in pain. When her relative Madho found her there and approached her, she got even suspicious of his intention and, in a fit of rage, dared him to satiate his desire.
BEHMAI MASSACRE
Madho, however, rescued Phoolan from the village lane and took her to Maan Singh, a bandit friend of Vikram. Maan Singh arranged her meeting with his gang leader Mustkim Baba, a Muslim. Baba encouraged him to run a new gang with Phoolan as his partner.
One day, Baba told her that Sri Ram and Lala Ram were expected to attend a marriage at Behmai village. Phoolan rushed to Behmai along with Maan Singh and her other gang members. While trying to trace the bandit brothers, they lined up over 20 thakurs, including some who had raped Phoolan, and ruthlessly gunned them down.
The massacre evoked a nationwide outrage and the then Uttar Pradesh chief minister VP Singh was forced to resign in the wake of this incident. For two years thereafter, Phoolan was on the run and she escaped arrest.
SURRENDER
Later, the then Indira Gandhi government at the Centre facilitated her surrender through the state and police officials. However, Phoolan expressed her distrust in the Uttar Pradesh police and insisted that she would surrender only before the neighbouring Madhya Pradesh police. One of her conditions for the surrender was that none of her gang members would be given death punishment. She also said she would surrender arms before the portraits of Mahatma Gandhi and goddess Durga, instead of police officials.
On February 12, 1983, she surrendered along with her 25 gang members in the presence of the then Madhya Pradesh chief minister Arjun Singh in front of thousands of people.
In 1994, Phoolan was released on parole and the Mulayam Singh Yadav government withdrew all cases against her.
A movie based on her life, 'Bandit Queen', which was directed by Shekhar Kapoor and released in 1994, got international acclaim.
HER ENTRY INTO PARLIAMENT, ASSASSINATION
She was later elected to the Lok Sabha twice on the Samajwadi Party's ticket in 1996 and 1999.
Her highly eventful life ended with her assassination on July 25, 2001 when three masked men shot her dead outside her official bungalow in New Delhi.
Later, main accused Sher Singh Rana, who confessed to have killed her to take revenge for Behmai massacre, was sentenced to life imprisonment.
While Phoolan Devi is considered a dreaded dacoit in the annals of crime, she has also become a symbol of rebellion against the high caste oppression and a rare example of women empowerment in a highly patriarchal and caste-ridden society. – India News Stream