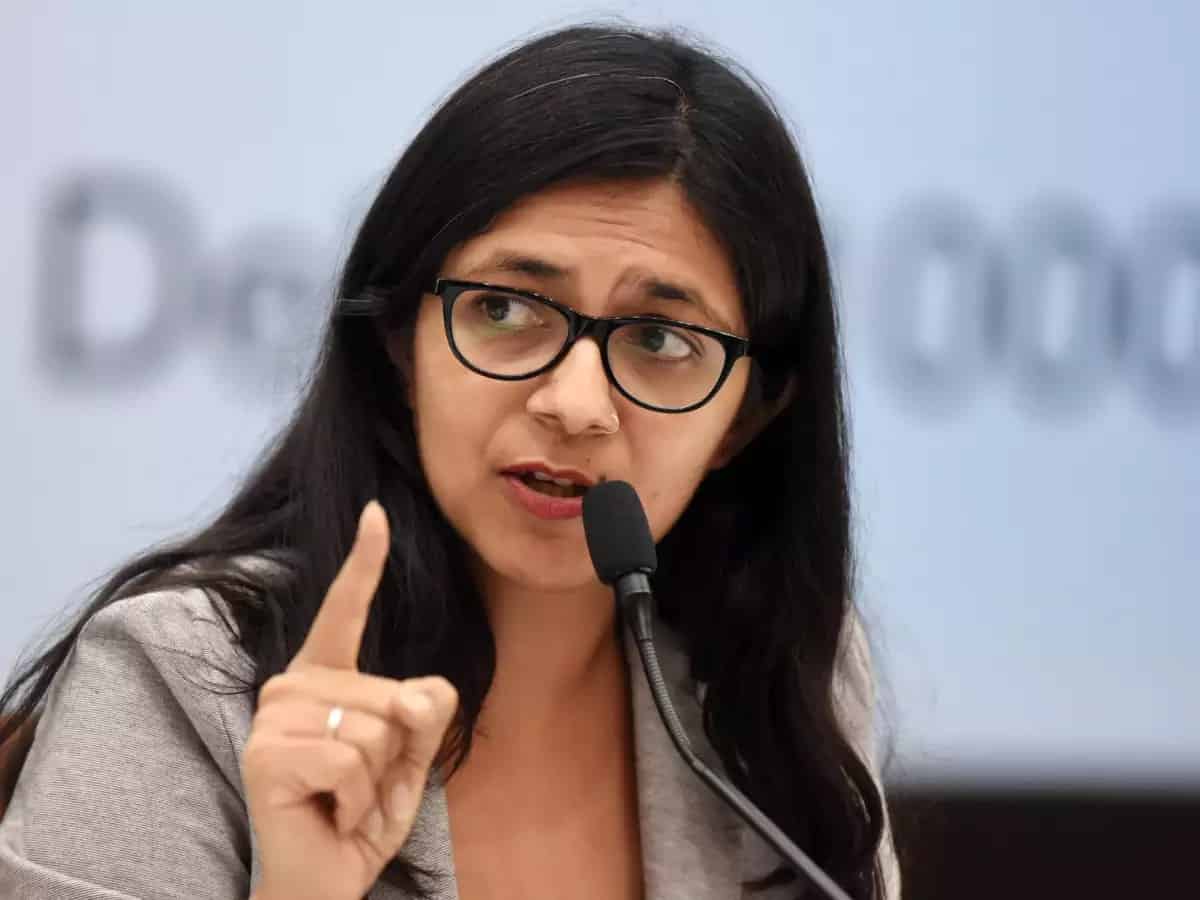 DCW chief Swati Maliwal (File photo)
The Narendra Modi government's claim of making improvement in the law and order situation stands exposed after Delhi Commission for Women Chairperson Swati Maliwal was allegedly molested and dragged for 10-20 metres by a drunk driver on Thursday near AIIMS.
Deputy commissioner of police (south) Chandan Chowdhary said a special police patrol reported that the man in a white Baleno made lewd gestures at a woman and dragged her at 3:11am.  Police said her hand got stuck in his car's window on the road outside AIIMS.
In a tweet in Hindi, Maliwal said she was assessing the situation of women's security in Delhi when the driver, who was a drunk, harassed and caught hold of her. She said her hand got stuck in the car and she was dragged.
'Last night, I was inspecting the situation of women safety in Delhi. A car driver, in an inebriated condition, harassed me and when I caught hold of him, he grabbed my hand in the car window and dragged me. God saved my life. If the chairperson of the women's commission is not safe in Delhi, one can then imagine the situation," Maliwal wrote on Twitter in Hindi.
The woman's panel chief said that if she is not safe in Delhi, then one can imagine the situation of women's safety.
The National Commission for Women has sought a report from the Delhi Police on the matter. NCW chairperson Rekha Sharma tweeted, "Shocking incident. NCW is seeking report from Delhi Police and writing for strict action against the perpetrator."
Police said they identified the accused as Harish Chandra, 47, a resident of Sangam Vihar. They added he has been arrested.
Chowdhary added the patrol saw the woman on the pavement opposite AIIMS gate number two and stopped to inquire whether she was in distress, according to media reports.
Chowdhary said the driver rolled up the car window and her hand got stuck when Maliwal went to confront him. "She was dragged for 10-15 metres."
Maliwal said the car stopped in front of her outside AIIMS gate number 2 and the driver asked her to get in. On being refused, he drove past her only to come back a second time and ask her again to board the vehicle.
This time, Maliwal said, she approached the vehicle from the driver side window to reprimand the man but he quickly rolled up the glass pane, trapping her hand in it, and then drove on for 10-15 metres.
Police officials said a patrol vehicle spotted her on the pavement opposite AIIMS around 3.05 am and stopped to enquire if she was in distress. Maliwal narrated her ordeal, following which the vehicle was tracked down and its driver, 47-year-old man Harish Chandra of south Delhi's Sangam Vihar, apprehended, they said.
Deputy Commissioner of Police (South) Chandan Chowdhary said a case was registered under IPC sections 323 (voluntarily causing hurt), 341 (wrongful restraint), 354 (assault or criminal force to woman with intent to outrage her modesty) and 509 (word, gesture or act intended to insult the modesty of a woman) and section 185 of the Motor Vehicles Act at Kotla Mubarak Pur based on a complaint from the DCW chief.
-INDIA NEWS AGENCY