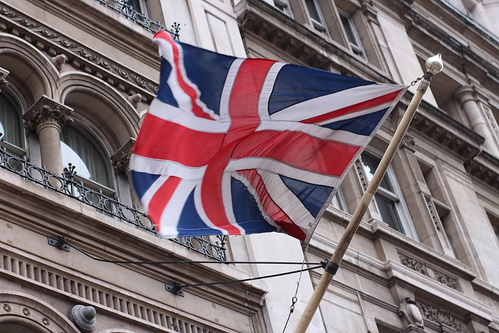 London: Public dissatisfaction with the UK government's handling of immigration is at its highest level since 2015 with two-thirds (66 per cent) saying they are unhappy, according to a research.
Just 12 per cent of those questioned in a survey across England, Scotland and Wales, say they are satisfied, the 2023 study by Immigration Attitudes Tracker from Ipsos and British Future said.
This comes as the net migration to the UK reached a record high of 606,000 in 2022, the Office for National Statistics (ONS) data revealed in May this year.
The study showed that only a fifth (22 per cent) of Conservative supporters are satisfied with the government on immigration while most Conservatives — 56 per cent — are dissatisfied, and a quarter — 26 per cent — "very dissatisfied".
As for Labour supporters, almost three quarters (73 per cent) are dissatisfied, and only eight per cent satisfied, with the way the issue is dealt with.
While the major reason given for dissatisfaction is the failure to stop Channel crossings, the responses are divided by politics.
"Liberals think it is inhumane, while hardliners think it isn't achieving what has been promised. What they all have in common is the feeling that the government isn't doing a good job," Sunder Katwala, Director of British Future, said.
"Attitudes to immigration are nuanced but the sharp divide along party political lines means we should expect a noisier, more heated immigration debate as Britain heads towards a General Election," Katwala added.
For Labour supporters, 'creating a negative or fearful environment for migrants' (46 per cent) and 'not treating asylum-seekers well' (45 per cent) are important reasons for dissatisfaction.
Among Conservative supporters, however, 82 per cent say, "not doing enough to stop Channel crossings" as a reason for their dissatisfaction, and only 9 per cent "creating a negative or fearful environment for migrants".
The research finds that seven in 10 people (71 per cent) say they do not trust the Conservative Party to have the right policies towards migrants crossing the Channel, with just 21 per cent saying they trust Prime Minister Rishi Sunak's party.
The Labour opposition is trusted by 32 per cent of the public to have the right policies on Channel crossings, yet it is distrusted by 53 per cent.
Some 52 per cent of Conservative supporters say they do not trust their own party on Channel crossings, but 60 per cent of Labour supporters say they trust their own party to have the right policies on the issue, while 28 per cent do not.
With recent official figures showing that over 21,000 people reached British shores by crossing the English Channel illegally so far in 2023, Prime Minister Sunak was hauled up by the opposition Labour for having "failed to get a grip" on the issue.
But Sunak, who has made "stop the boats" a key priority of his government, branding the cross-Channel route "illegal", insists that his efforts are "working", and the government is making progress.
"…politicians won't rebuild public trust by raising the volume of the debate — that will take workable solutions, particularly on asylum, that balance control and compassion," Katwala said.
Gideon Skinner, head of political research at Ipsos, said that "with an election on the horizon and attention on the issue of immigration and asylum unlikely to go away, there isn't much trust in either of the main parties to get the balance right".
The study also highlights migration for study, as it forms a large proportion of net migration figures, with 37 per cent of the public happy for international student numbers, a 22 per cent prefering them to increase, and 31 per cent wanting reductions.
More than 100,000 migrants have arrived on small boats since the UK started publicly recording the arrivals in 2018.
IANS