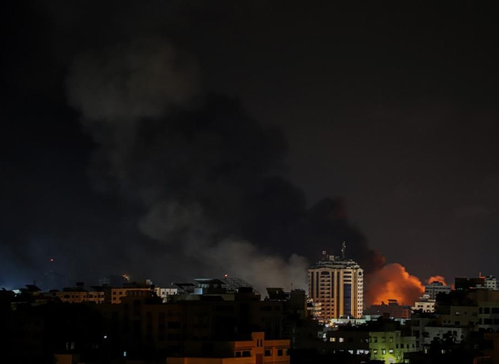 Jerusalem: The Israel Defense Forces (IDF) have "more or less" restored full control over the border fence with Gaza, after it was breached by Hamas militants following its October 7 surprise attack, a military official said
Addressing a briefing, IDF spokesman Lt. Col. Richard Hecht said: "Looking towards the south, we have more or less restored full control over the border fence. Hopefully in the next few hours it will be final."
Hecht said Israeli forces have secured communities around the border and have nearly completed evacuations in the area, adding that there were two small firefights overnight in the Sa'ad and Kissufim communities.
"We are focusing our offensive in the Gaza Strip and our airstrikes," CNN quoted the spokesperson as saying.
In his address, Hecht also advised any Palestinians leaving Gaza to go to Egypt.
"I am aware that the Rafah crossing is still open," the BBC quoted the IDF official as saying.
"Anyone who can get out, I would advise them to get out".
On Monday, the IDF said that the military had regained control over all the communities in southern Israel.
In a separate statement on Tuesday morning, the Israeli Air Force (IAF) claimed that it has hit 200 Hamas and other militant group targets in Gaza in overnight airstrikes.
In a social media post, the IAF said dozens of fighter jets launched strikes on the Rimal and Khan Yunis areas, destroying targets, including command and control, a weapons storage site they say was inside a mosque, and the home of an alleged Hamas commander.
IANS