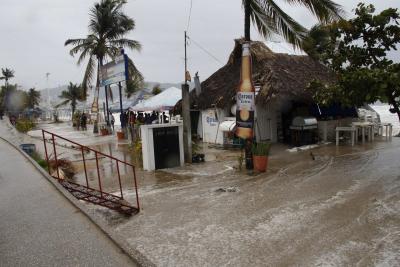 Mexico City: The death toll from Hurricane Otis in the Mexican state of Guerrero increased to 43 while 36 are still missing.
"It is still a preliminary figure," state governor Evelyn Salgado told President Andres Manuel Lopez Obrador over the phone on Sunday.
Otis, a category 5 storm, hit the Pacific coast of Guerrero on Wednesday, causing severe damage, especially in the seaside resort of Acapulco, one of Mexico's main tourist destinations, Xinhua news agency reported.
President Obrador said that the state-owned Federal Electricity Commission had put 3,211 electric poles back up, out of the 10,000 that were knocked down in the port of Acapulco alone.
He estimated that the electricity supply in Acapulco will be completely restored by Monday night to guarantee the supply of fuels such as gasoline, diesel and domestic gas.
IANS