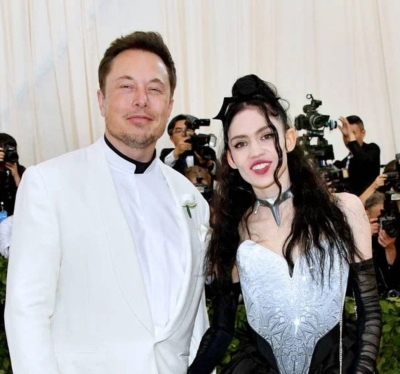 San Francisco: Hit by emotional scars apparently inflicted by his father early in life, Tesla and SpaceX CEO Elon Musk went on to have a fluid mix of girlfriends, ex-wives, ex-girlfriends and significant others, and has many children with multiple women, his biography by American author-journalist Walter Isaacson has revealed.
Time and again, Musk has referred to his desire to increase the global population as an explanation for his unique family situation.
"Population collapse due to low birth rates is a much bigger risk to civilization than global warming," Musk said last year.
Isaacson's book, titled 'Elon Musk' which is now out on stands, revealed Musk had a third child (named Techno Mechanicus) with the musician Grimes in 2022.
The book revealed that Musk encouraged employees such as Shivon Zilis, a top operations officer at his Neuralink company, to have many children, reports the CNN.
"He feared that declining birthrates were a threat to the long-term survival of human consciousness," Isaacson wrote.
Musk volunteered to donate sperm to Zilis and she agreed. She had twins in 2021 via in vitro fertilization.
Zilis has just shared a video of the twins for the first time on X. writing, "I love youuuuuu." The video shows the twins running around on a floor mat.
"Zilis and Grimes were friendly, but Musk did not tell Grimes about the twins", according to the book.
Isaacson wrote that Grimes was upset in 2022 when she learned that Musk is the biological father of Zilis' children.
Along with the three kids he shares with Grimes and two with Zilis, Musk is also a father to the six children he shares with his ex-wife, Canadian author Justine Wilson.
Musk had his first son, Nevada Alexander, with Wilson in 2002, but at 10 weeks old he died from sudden infant death syndrome (SIDS).
One of Musk's children, Jenna, often criticized her father's wealth specifically and capitalism broadly.
In 2022, she disowned her father, which Isaacson reports saddened Musk.
IANS