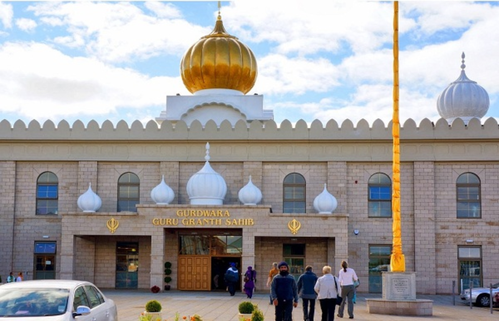 London: The Glasgow Guru Granth Sahib Gurdwara has 'strongly condemned' the incident where Indian High Commissioner to the UK, Vikram Doraiswami, was stopped this week from attending a programme by pro-Khalistan extremists.
In a statement issued on Saturday, the Gurdwara said that it "strongly condemns such disorderly behaviour to disrupt the peaceful proceedings of a Sikh place of worship".
"The Gurdwara is open to people from all communities and backgrounds, and we welcome everyone openly as per our principles of faith," it said.
In a viral video of the incident, which occurred at Albert Drive on Friday, a few pro-Khalistan activists approached Doraiswami's car and asked him to leave.
The two-day personal visit facilitated by a member of Scottish Parliament, reportedly involved a series of meetings and discussions with local political leaders, diaspora representatives, business chiefs and university groups.
"Certain unknown individuals from outside the Glasgow area attempted to disrupt this visit, following which the visiting party decided to leave the premises. After the departure of the visitors, these unruly individuals continued to disturb the Gurdwara congregation," the statement read.
It added that the police in Scotland were in attendance after the incident, and have taken cognizance of the matter.
The Indian High Commission on Saturday said that it has reported this "disgraceful incident" to the Foreign, Commonwealth and Development Office (FCDO) and the Metropolitan Police.
The incident comes in the wake of a diplomatic row between India and Canada over the killing of Canada-based pro-Khalistan hardliner Hardeep Singh Nijjar.
IANS