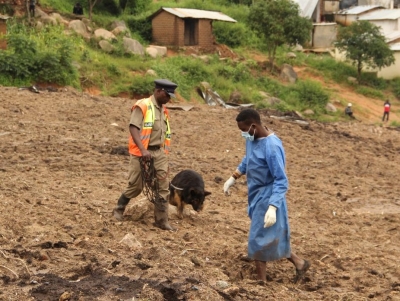 Brazzaville: The devastation by tropical cyclone Freddy is exposing major health risks in the hardest-hit southern African countries, amid the ongoing and exacerbated cholera outbreaks across the continent, warned the World Health Organisation (WHO).
Since Freddy made landfall in Madagascar, Mozambique and Malawi, the devastation has raised public health risks, as the cyclone tore through amid cholera outbreaks in Malawi and Mozambique, said the WHO Regional Office for Africa, based in Brazzaville, capital of the Republic of the Congo.
According to the WHO Regional Office, cholera cases had more than doubled in Mozambique over the past week from 1,023 to 2,374 as of March 20, reports Xinhua news agency.
Though Malawi, which is battling its worst-ever cholera outbreak on record, continued to record a decline, with cases falling to 1,424 as of March 20 compared with 1,956 the previous week, the widespread flooding might still reverse the recent progress made against the disease.
In February, the WHO Regional Office for Africa warned that if the current fast-rising trend of cholera continues, this year's infections could surpass the number of cases recorded in 2021, the worst year for cholera in Africa in nearly a decade.
In 2021, 141,467 cases of cholera and 4,094 deaths were registered.
Cholera is an acute, extremely virulent infection that can spread rapidly and dehydration results in high morbidity and mortality.
The disease, however, is easily treatable. Most people can be treated successfully through prompt administration of oral rehydration solution or intravenous fluids.
The cholera outbreaks, currently affecting 14 African countries, are also being exacerbated by extreme climatic events and conflicts that have increased vulnerabilities, as people are forced to flee their homes and grapple with precarious living conditions, said the WHO Regional Office.
"With the rise in climate-related health emergencies in Africa, it's clear that more needs to be done to bolster preparedness for climatic hazards so that communities can better cope with the impacts of the devastating natural disasters," said WHO Regional Director for Africa Matshidiso Moeti.
IANS