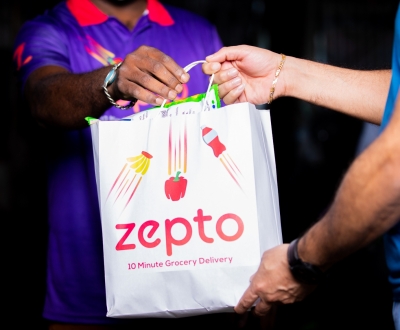 New Delhi: Quick e-commerce grocery delivery app Zepto has grabbed No 1 spot on India's 'Top Startups List 2023', the professional networking platform LinkedIn said on Wednesday.
Zepto was placed 4th last year on the annual ranking of emerging companies in the country. In August, the company achieved unicorn status — India's first this year — with $200 million in fresh funding in its Series E round.
At the second spot is BluSmart, an electric ride-sharing company, which has made it in the list for three years in a row.
Another EV startup Exponent Energy (at 15th position) is a new entrant on the list.
Fintech continues to dominate the startup list, with four startups making it this time — Ditto Insurance (third spot), Fi (7th), Jar (11th), and StockGro (14th). The 'Top Startups List' is based on data from billions of actions taken by the more than 950 million members on LinkedIn.
"This list serves as a unique and actionable resource for professionals who are eager to work in new companies that are revolutionising the industry and where one can acquire new skills," said Nirajita Banerjee, Head of Editorial, LinkedIn India.
Edtech is another prominent industry in this year's list with companies like GrowthSchool (10th), Teachnook (13th), and AccioJob (17th).
Their presence underscores the continued demand for upskilling among professionals and students with rapid changes due to technologies such as AI, said the report.
IANS