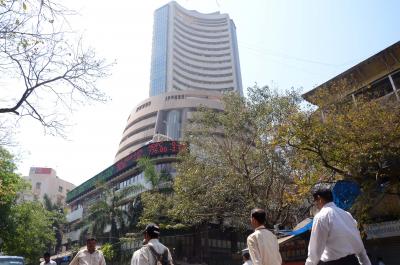 New Delhi: There are too many challenges for the market in the near-term. Brent crude at $94, the dollar index above 105, the two-year US bond yield at 5.09 per cent and the INR at record lows against the dollar are strong headwinds, says V.K. Vijayakumar, Chief Investment Strategist at Geojit Financial Services.
To add to these headwinds, now there is the disappointing news of the likely compression of NIMs of HDFC Bank, which might temporarily impact sentiments in Bank Nifty, he said.
The straining of relations between India and Canada is unlikely to have any lasting impact on the market.
The hectic activity in the mid- and small-caps has pushed valuations in these segments to high levels. The sharp rise in many of these stocks has been driven by hope. It remains to be seen whether this hope will translate into reality. Execution challenges may arise.
Investors may adopt a cautious strategy of staying with high quality large-caps, he added.
In the broader market, the valuations of reasonably good PSU banks like BoB, Canara Bank and Indian Bank are even now attractive, he said.
BSE Sensex cracked in morning trade and is down 625 points at 66,946 points. HDFC Bank is down more than 3 per cent.
IANS