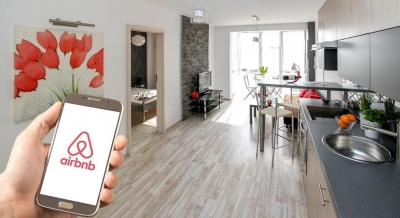 San Francisco: Online hospitality major Airbnb has laid off 30 per cent of its recruiting staff, the media reported.
The cuts affected 0.4 per cent of the company's total workforce of 6,800, as it plans to increase headcount this year.
Bloomberg News first reported about the layoffs at Airbnb.
"We've become a leaner and more focused company over the last three years. The company expects to grow its headcount this year," an Airbnb spokesperson was quoted as saying.
Amid the pandemic, Airbnb had laid off 25 per cent of its workforce, or about 1,900 employees.
During the company's quarterly earnings call last month, Chief Financial Officer Dave Stephenson said it is going to hire more people.
"We're going to continue to grow, but we're going to grow modestly," Stephenson, adding he expects headcount growth of 2-4 per cent this year against 11 per cent headcount growth in 2022.
Airbnb reported 24 per cent growth in its revenue for the fourth quarter that ended December 31.
It reported $319 million in net income for the quarter, up from $55 million a year earlier.
In its shareholder letter, Airbnb said it's seeing continued strong demand at the start of 2023.
The company said it expects to "continue hiring at a judicious pace in 2023."
Airbnb was "particularly encouraged" by market share gains in Latin America and continued recovery within Asia Pacific.
IANS