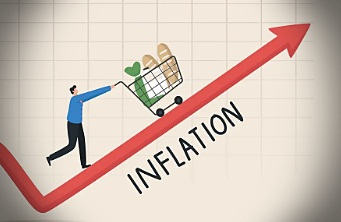 New Delhi: Domestic economy is witnessing a clear demarcation with premium and luxury goods witnessing strong demand, while basic demand being hit due to high inflation, says Amnish Aggarwal, the head of research at Prabhudas Lilladher.
"We believe all eyes rest on festive demand in the coming couple of months for the market to sustain momentum. 2Q24 will show the impact of volatile monsoons, flash floods in July and delayed recovery in rural and consumer demand in a few segments," the research said.
"Demand scenario is mixed with strong demand from upper and upper middle class while lower class seems to be under some pressure."
Volatile weather conditions and higher food inflation during the quarter has also impacted the sentiments. Discretionary spending on travel, tourism, Jewellery has been good while QSR, apparel, 2W have been impacted. PV continue to report strong numbers, the report said.
Global commodities remain volatile across both agri and crude linked segments. Commodities in general seems to have bottomed out and impact of poor spatial distribution and El Nino is likely to impact the prices of several agri commodities including Palmoil in the coming months.
Similarly, the Middle East fiasco is likely to increase volatility in oil prices in the coming periods, the report said.
"Nifty has given just 1.2 per cent return over the past six weeks post our cautious stance led by El Nino impact on crops and inflation, low chances of interest rate cut in India, expected increase in interest rates in the US and impending political uncertainty ahead of Lok Sabha elections in India. We believe that the headwinds have increased with recent spike in crude oil prices and rise in Geopolitical uncertainty due to conflict in Israel," the report said.
"Risk rewards seem evenly balanced with NIFTY PE discount at 16.7 per cent to LPA while impending El Nino impact and 2024 elections are a key risk. We believe stable government post elections and continuation of economic policies can take markets to new heights."
IANS