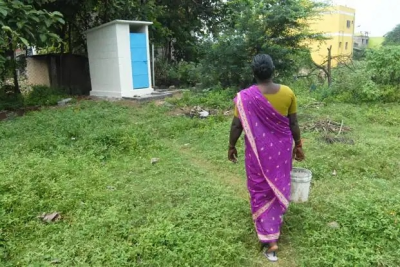 Lucknow: All 95,767 villages in Uttar Pradesh have attained 'Open Defecation-Free (ODF) Plus' status during the second phase of the Swachh Bharat Mission (Gramin), marking a 100 per cent achievement rate for the state.
According to a state government spokesman, an 'ODF Plus' village is one that has retained its ODF status while also implementing solid or liquid waste management systems.
This achievement of 100 per cent has been achieved during the 'Swachhata Hi Seva (SHS) – 2023 campaign being run across the country.
To date, 4.4 lakh (75 per cent) villages across the country have declared themselves ODF Plus — a significant step towards achieving the targets of the Swachh Bharat Mission (Gramin) Phase 2 by 2024-25.
Uttar Pradesh has witnessed remarkable progress during the current financial year.
As of January 1, 2023, only 15,088 villages in the state had been declared 'ODF Plus'.
Within nine months till September, the state made efforts to achieve 'ODF Plus' status in a mission mode that resulted in over 80,000 villages successfully achieving the status, the spokesman said.
"Out of 95,767 ODF Plus villages in the state, 81,744 villages are ODF Plus aspirational villages, where there is a system of solid waste management or liquid waste management systems in place. In addition, 10,217 villages are ODF Plus rising villages with provision for both solid waste management and liquid waste management, and 3,806 villages are ODF Plus Model Villages," he said.
In 2023, over 88 lakh people participated and contributed 'Shramdaan' on a large scale, thereby accelerating the achievement of ODF Plus status, he said.
IANS