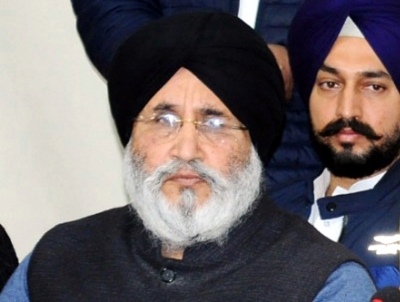 Chandigarh: The Shiromani Akali Dal (SAD) on Wednesday asserted that the preparation of a Uniform Civil Code (UCC) and its implementation throughout the country will have an adverse impact on minority and tribal communities.
In a statement issued here, senior SAD leader Daljit Singh Cheema said that SAD has always opposed preparation of a Uniform Civil Code (UCC) for the entire country, and will submit its reservations on this issue to the 22nd Law Commission as well as in the Parliament.
He said the party believes that civil laws in the country are influenced by faith, belief, caste and customs and are different for different religions.
"These should be retained in the interest of safeguarding the social fabric as well as the concept of unity in diversity," he said.
Cheema added, "We must take into account the fact that the Constitution makers did not give UCC the status of fundamental rights. It was kept in the concurrent list and is part of the Directive Principles of the state policy. Changing this status is not desirable, as it will cause friction in the society."
"Besides minority communities, tribal societies which have their own personal laws will be most affected," he said, adding, "If any particular personal law is discriminatory, it could be amended but forming a UCC for the entire country is not advisable."
The SAD leader also asserted that the 21st Law Commission had concluded that UCC was neither feasible, nor desirable.
"This recommendation was made after due diligence and seeking feedback from the people."
He also asserted that there was no need to look at this issue afresh by constituting the 22nd Commission.
Calling for wider consultation on the issue, Cheema said this should have been done before introducing a private member Bill in this regard in the Rajya Sabha.
He also criticised the Aam Aadmi Party (AAP) for extending its support to the UCC, saying this has exposed its anti-minority face.
"AAP and its convener Arvind Kejriwal promised 'badlav' (change) in Punjab, but they are now openly supporting an issue which will cause strife in the society," Cheema said.
IANS