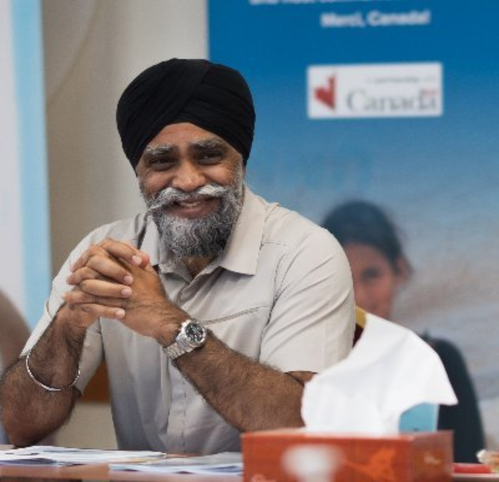 Toronto: A top Indian-origin Canadian Sikh minister has said that Prime Minister Justin Trudeau went public with allegations implicating India in Khalistan leader Hardeep Singh Nijjar's killing as he learned the story was going to come out in the media.
Minister of Emergency Preparedness Harjit Singh Sajjan, who was previously the defence minister, told CBC Radio that Trudeau wanted to ensure Canadians had "accurate information' about the story before it made headlines".
Speaking on evidence related to the allegations, the Liberal MP for Vancouver South said that it would be "very inappropriate" for him to discuss anything about that as a police investigation is underway.
"When it comes to the evidence, it's the police that hold the evidence. And they, alone, decide the next actions on this," Sajjan told radio host Nil Köksal.
"I can assure you that the decision for the prime minister to go out … was done with the full consultation of the appropriate agencies involved," the minister added.
The minister earlier told the media that their main focus is that Nijjar's family gets justice and that the government is focused on keeping Canadians safe.
On Thursday, Trudeau reiterated his allegations that Indian government agents were involved in the killing of Nijjar, adding that Ottawa is not looking to "provoke" India or "cause problems".
Seeking New Delhi's cooperation on investigations into Nijjar's killing, Trudeau said he had a "direct and frank conversation" with Indian counterpart Narendra Modi during the G20 Summit earlier this month in which he shared his concerns regarding the matter.
IANS