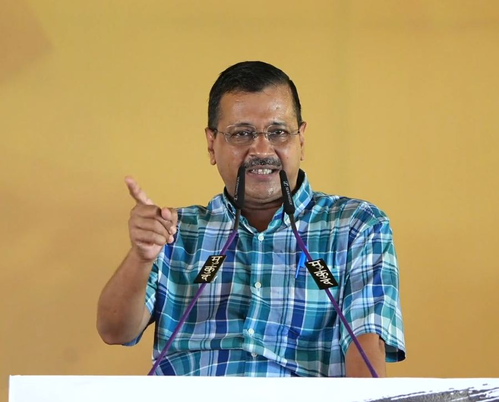 New Delhi: Delhi Chief Minister Arvind Kejriwal on Thursday slammed the Centre for reportedly proposing a bill through which the committee to select the Chief Election Commissioner and Election Commissioners will consist of the Prime Minister, Opposition leaders, and nominated Central government ministers.
A few months ago, the Supreme Court had included the Chief Justice's name in this committee in its order. But if the proposed legislation is passed by Parliament, the Chief Justice's position will be given to a Central minister.
"I had said it before, the Prime Minister doesn't respect the Supreme Court of the country. Their message is clear, any Supreme Court order they don't like, they will bring it to the Parliament and overturn it through legislation. If the Prime Minister openly disregards the Supreme Court, it's a very dangerous situation," Kejriwal said in a tweet in Hindi.
"The proposal by the Prime Minister suggests that there will be two members from the BJP and one from the Congress in the selection committee for the Election Commissioners. It is evident that the appointed Election Commissioners are likely to be loyal to the BJP."
The Chief Minister further said that Supreme Court had formed an impartial committee to select unbiased election commissioners but Modi turned the apex court's order by creating a committee under their control, allowing them to appoint preferred individuals as election commissioners.
"This will affect the fairness of elections, The Prime Minister is weakening Indian democracy with one decision after another," he added.
IANS