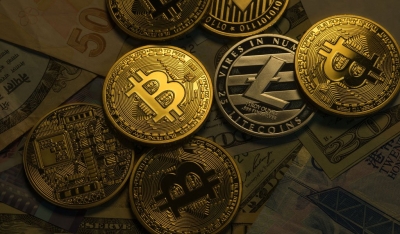 New Delhi: The cryptocurrency market witnessed nearly $70 billion worth of illicit transactions in the last five years, a new report said on Tuesday.
According to data presented by AltIndex.com, illicit crypto transactions increased by 308 per cent since 2017.
The crypto space saw a shocking $20.6 billion worth of illicit transactions last year, the highest figure in the market's history.
The illicit crypto activity includes transactions tied to stolen funds, scams, ransomware, human trafficking, terrorism financing, and dark net markets.
In 2017, the crypto space saw $4.9 billion worth of illicit transactions. After falling to $4.6 billion a year later, this figure nearly tripled and hit $12.3 billion in 2019.
Statistics showed that 2020 saw another downturn, with roughly 30 per cent fewer illegal transactions in the market. But it was downhill from there, with 2021 and 2022 seeing a surge in illicit crypto activity, according to the report.
Moreover, between 2020 and 2021, the total transfer volume of illicit transactions in the crypto space more than doubled to $18.1 billion.
The illegal activity continued growing in 2022, with the total value of transactions rising to $20.6 billion and showing a massive 308 per cent increase in five years.
However, the proportion of illicit transactions in total crypto volume has decreased during this time. They accounted for 0.86 per cent of all cryptocurrency transactions five years ago. Last year, this share fell to 0.24 per cent, the report showed.
Although the illicit activities in the crypto space surged in the past five years, so did the number of sanctioned entities and addresses.
According to Chainalysis data, 2018 saw the first crypto-related sanctions of the Office of Foreign Assets Control (OFAC) of the US Department of the Treasury when it designated two Iranian nationals associated with the SamSam ransomware.
Over the next two years, most of the addresses included as sanctions identifiers were personal wallet addresses owned by individuals, with an average of two addresses per crypto-related designation in 2018, four in 2019, and nine in 2020. – IANS