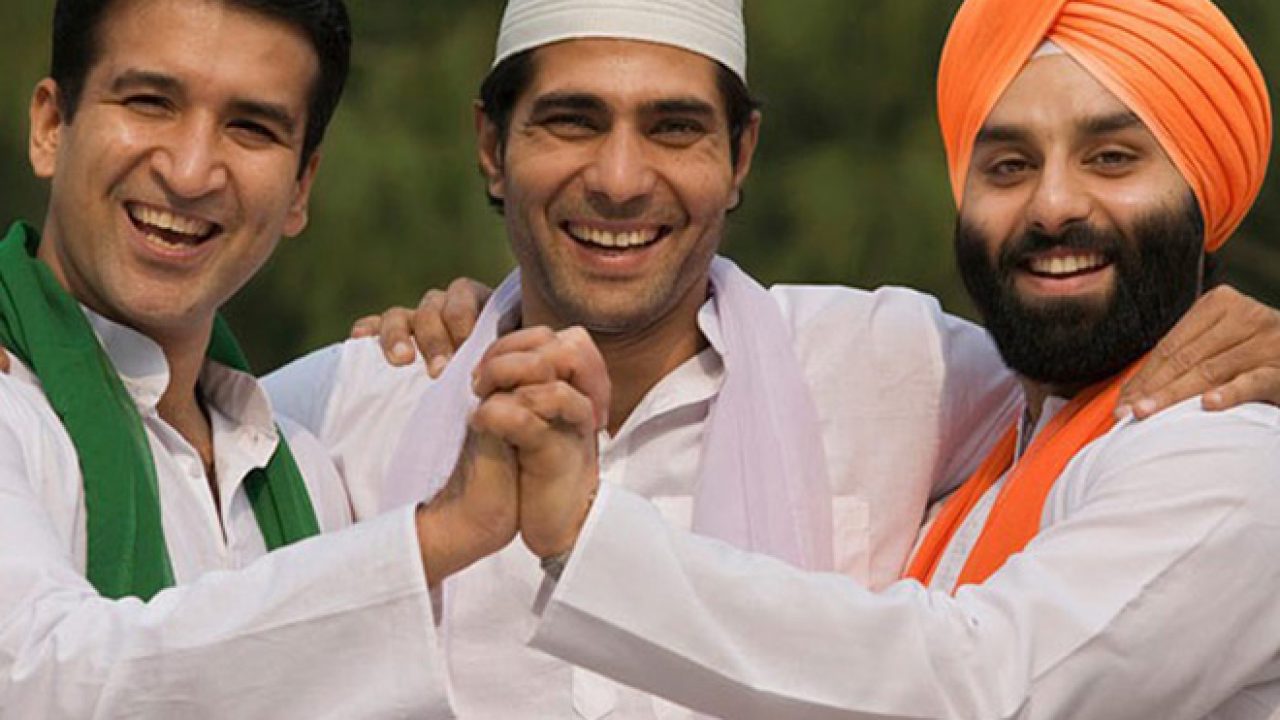 RIYADH: Controversial remarks made by the official spokespersons of the ruling Bharatiya Janata Party (BJP) against Prophet Muhammed have dented the image of Indian Prime Minister Narendra Modi, with several nations and organizations blasting India for its Islamophobic gestures. The 57-member Organization of Islamic Cooperation (OIC) and the six-member Gulf Cooperation Council (GCC) have come together in global condemnation of the attack on Muslims and the blasphemous remarks of senior BJP functionaries against Prophet Muhammad (PBUH.

Several countries, including Saudi Arabia, Indonesia, Jordan, Qatar, Kuwait, Iran, Oman, Afghanistan, Bahrain, the United Arab Emirates, Pakistan, and Egypt, have either summoned the Indian ambassadors to lodge their protests or released official statements to condemn the controversial remarks, which also contravene India's own age-old legacy of tolerance. This controversy has not only dented the image of Modi as a friend of Arab nations, but spoiled his efforts to build bridges of understanding, business, and friendship with countries of the Middle East during the last eight years of his tenure.

The Indian government swung into action to control the damage done by the two extremist BJP officials. It is important to note that India has the second-largest Muslim population in the world, and irrespective of the fact that the BJP does not need their votes, as a party in office, it needs to show by word and deed that it is a government of all communities. No doubt, the whole episode has put India in a diplomatic tiff with Arab nations.

India has been forced to try to placate its partners in the Islamic world after growing anger over controversial comments made by two senior officials of the country's ruling party about Prophet Muhammad (PBUH). The OIC, which represents the collective voice of the Muslim world, has denounced the remarks, while GCC, a regional grouping of the six Gulf states, has also expressed its concerns and displeasure.

In a statement here on Monday, Dr. Nayef Falah Mubarak Al-Hajraf, GCC Secretary-General, expressed strong condemnation and denunciation of the statements made by the spokesperson of India's ruling BJP, insulting Prophet Mohammed (pbuh), reaffirming "GCC's permanent rejection of prejudice against the symbols of the Islamic religion and refusal to prejudice all religious figures and symbols". Saudi Arabia, a regional heavyweight and a close ally of India, has voiced its anger over the remarks.
The Saudi Ministry of Foreign Affairs expressed its condemnation and denunciation of the statements made by the spokeswoman of India's ruling BJP, "insulting Prophet Muhammed peace be upon him, and reaffirms its permanent rejection of prejudice against the symbols of the Islamic religion and refuses to prejudice all religious figures and symbols." Sheikh Abdul Rehman Al Sudais, president of the General Presidency of the Two Holy Mosques and Chief Imam and Khateeb in Masjid Al Haram in Makkah, has also strongly condemned and denounced the insulting statements made against the Prophet.
On the other hand, the Egypt-based Al-Azhar University, the most prestigious institution for Islamic learning, has expressed strong condemnation and denunciation of the statements made by the spokespersona of BJP. In a statement, Al-Azhar described such Islamophobic remarks as "a real terrorist action that helps push the entire world to devastating crises and bloody wars, calling on the world community to firmly ward off such threats". Al-Azhar said that "the recent resort of some politicians to defame Islam to collect votes of extremists is a blatant call for extremism, the spread of hatred and discord among followers of religions".
Indonesia, the most populous Muslim nation in the world, also strongly condemned what it called "unacceptable derogatory remarks" against the Prophet. As India is facing a major diplomatic outrage from Muslim countries, a senior Indian community leader Mirza Afsar Ali Baig called on Indian officials "to enact a law to stop hate speeches." At least a dozen of Muslim nations and their institutions have lodged official protests against India, while anger has poured out on social media. The Twitter trend against Indian Prime Minister Modi has been trending on top in Arab countries for the last 72 hours. Even calls for a boycott of Indian goods have surfaced in some Arab nations, while at home, it has led to protests against Modi's party in some parts of India.

The controversial statements made by BJP cadres follow increasing violence targeting India's minorities especially Muslim minorities, carried out by Hindu nationalists who have been emboldened and encouragd by Modi's silence about such attacks since he was first elected in 2014. "The silence of Modi on hate speeches will further create problems for India, which can lose billions of dollars in trade and contracts opportunities in the Middle East if the trend is not stopped," said Arif Khan, an economist.

A close look at data on trade and inbound remittances shows why the diplomatic censure may have prompted sudden action, even though Nupur Sharma, one of the spokespersons, had already been booked for her comments a week ago, said a report published in a local Gulf newspaper. In 2021-22, India recorded a total trade of about $189 billion, with the seven Gulf countries accounting for 18.3 percent of its total combined value of imports and exports. Apart from trade, the significant expatriate population that India has in Arab nations lends critical significance to the region, and a backlash could have snowballed into a bigger, or formal boycott if not addressed.
This has been supplemented and substantiated further by a statement made by the Congress on Sunday, which termed the BJP's action against two of its spokespersons over their remarks against Prophet Muhammad as "placatory", saying it came under duress following "threats from external powers" and exposed the saffron party's "muscular posturing". Throughout the week, the Indian government had to firefight the fallout from the remarks made by BJP spokesperson Nupur Sharma on a private television channel and a tweet by BJP Delhi's media head Naveen Kumar Jindal on the Prophet. The BJP removed their party membership and issued a general statement denouncing insults against the "religious personality".
"Such acts and regular hate speeches reflect the ignorance towards the clear, peaceful nature and message of Islam and its role in building civilizations and nations," said Kuwaiti foreign ministry in a statement. The strong reaction from the Grand Mufti of Oman, Sheikh Ahmed bin Hamad Al Khalili, followed by a Twitter storm in West Asia, may have been crucial in the BJP suspending its spokesperson Nupur Sharma for insulting Prophet and his wife Ayeshal."The brazen and obscene pretentiousness of the official spokesman of the ruling extremist party in India against the messenger of Islam, Mother of the Believers, Ayesha, is a war against every Muslim in the east and west of the earth, and it is a matter that calls for all Muslims to rise as one nation," the Mufti tweeted.

Though there was no widespread corroboration of reports that superstores in the Middle East removed Indian products, the last straw may have been the strong social media reaction in Oman, whose last ruler, Sultan Qaboos bin Said Al Said, nurtured a Hindu temple in Muscat and invited Indian priests to recite the Maha Mruthyunjaya Yaaga and Maha Vishnu Yaaga for his well-being. Prime Minister Modi had visited the Shiva temple complex when he had last visited Oman in 2018.

Reports coming from a few Middle Eastern countries also said that some Arab companies had asked Indian workers to leave their jobs. "Arabs have started removing Indian (Hindu) workers after the insult to Prophet Muhammad (PBUH) by BJP leaders in India", South Asian Journal wrote in a tweet. Twitter Hashtags calling to boycott Indian products and criticizing BJP and Prime Minister Modi have been among the top trends in Saudi Arabia, Bahrain, Kuwait, and other Arab states since Saturday.

The move by the Indian government, however is not helping the anger in the Arab world to cool down. Instead, it is just escalating as some top Muftis and Clerics have joined the people protesting against the BJP and Prime Minister Modi for the blasphemous statements. According to recent data, about 3.5 million Indians live in the UAE, 3.2 million Indians live in Saudi Arabia, and close to one million in Kuwait for jobs and business in different capacities. These expatriate workers could be in trouble if the widespread hate against Muslims and Islam that has become rampant in India under Prime Minister Modi is not checked immediately, analysts warn.
One lesson from this nasty episode must be taken–an electoral majority does not entitle a political party to believe there are no red lines to its conduct, that it can dismiss every criticism as petty pandering to a "vote bank". Please be reminded that India has enough laws in place to check hate speech, experts say. "But they require the executive to enforce them. And most of the time, they don't want to act," according to Anjana Prakash, a senior advocate who had filed a plea in the Supreme Court seeking action against some Hindu religious leaders who called for violence against Muslims at a December event in Uttarakhand state.
But now, a million-dollar question is whether the BJP will learn any lesson and counsel its spokespersons, its officials, and its stooges in media to stop delivering hate speeches. It is high time to see if India adopts a policy of refusal and belligerence with its allies and friends across the world or draw a red line for its dozens of hate-speech makers and rumor-mongers like Yati Narsinghanand Saraswati, Sadhvi Niranjan Jyoti, Pragya Singh Thakur, Sambit Patra, Dr Sudhshu Trivedi, Dr Sanjay Mayukh, Nalin S. Kohli, Gaurav Bhatia, R. P. Singh, and Prem Shukla.
—INDIA NEWS STREAM