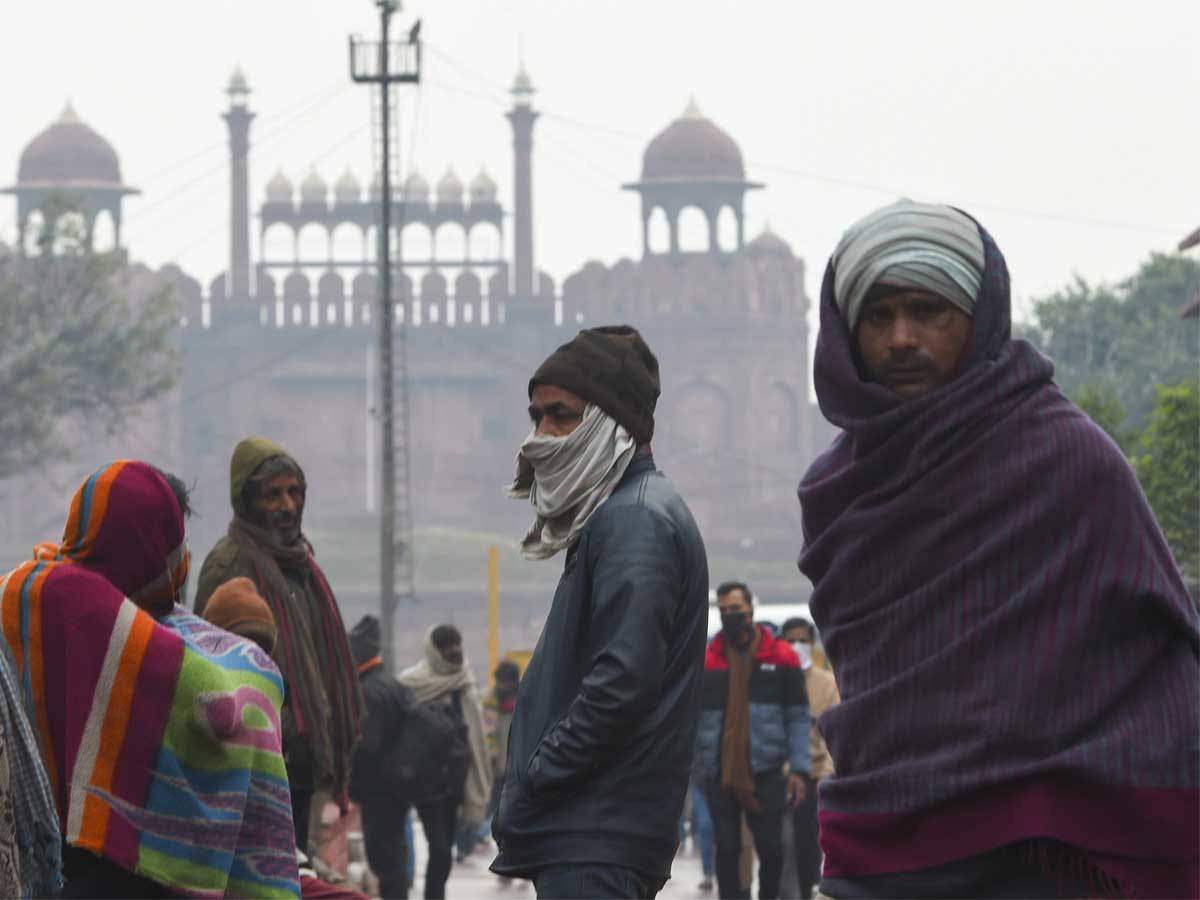 As the temperatures plummeting, Delhi once again woke up to chills engulfing the national capital with clouds of smog reducing to as low as 50m as a cold wave continued to sweep North India. The cold wave spell continued in Delhi and other northern parts of India as the minimum temperature in Delhi was recorded at 7 degrees Celcius on early Tuesday morning.
IMD predicts rise in temperature from Wednesday
The India Meteorological Department (IMD), however, predicted respite soon with weather officials saying temperatures may rise from Wednesday onwards owing to a western disturbance. Parts of northern, north-western, and central India are gripped by a cold wave. "Due to prevailing light wind and high moisture in lower tropospheric levels, dense fog is very likely to continue over some parts of Uttarakhand, Punjab, Haryana, Chandigarh & Delhi, and West Rajasthan during the next 48 hours," the IMD said on Monday. As per the IMD, a "cold day" is when the minimum temperature is less than 10 degrees Celsius and the maximum is at least 4.5 degrees Celsius below normal. A "severe" cold day is when the maximum temperature is at least 6.5 notches below normal, as reported by the Outlook. The IMD declares a cold wave in the plains if the minimum temperature dips to 4 degrees Celsius, and also when the minimum temperature is 10 degrees Celsius or below and is 4.5 notches less than normal.
Travel disruption
The situation has impacted travel, mainly by train and air. Railway officials said that at least 10 Delhi trains were running late by 1.5 to 3.5 hours on Tuesday. Meanwhile, flights not equipped for low visibility operations are likely to be affected, as per an update issued by the Delhi Airport, which advised passengers to contact their respective flight operators.
What causes the cold wave?
A cold wave can result from cloud cover, or more precisely, from a lack of cloud cover, according to an Outlook report, citing experts. A decrease in cloud cover causes more heat to escape from the Earth's surface, resulting in a cooler surface and lower temperatures because clouds absorb infrared radiation from the planet, it added. Cold waves also occur because of a weather phenomenon known as La Nia that develops in the Pacific Ocean. Cold water sinks beneath warm water. La Nia is a weather anomaly that causes these warm seas to blow in the direction of Indonesia. This causes cold water to surface and rise as a result. This rise in surface cold water leads to a cooling effect.  "The winds were west-north westerly but now they are north-northwesterly, blowing at about 10kmph over Delhi. A layer of upper haze when morning fog hasn't lifted completely and is also obscuring sunshine during the day giving a feeling of biting cold. These conditions will last for a day before temperatures rise gradually," Mahesh Palawat, vice president, climate and meteorology, at Skymet Weather, was quoted as saying by several media reports.