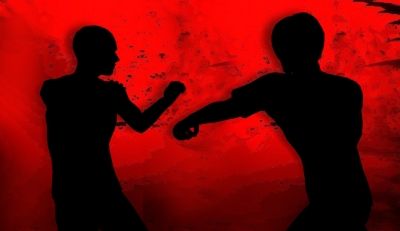 Guwahati: In fresh tension along the Assam-Meghalaya boundary, locals from both sides attacked one another using catapults, and bows and arrows in a disputed village, officials said on Wednesday.
However, no injuries were reported in the incident that occurred in Lapangap village along the border between Assam's West Karbi Anglong district and Meghalaya's West Jaintia Hills district on Tuesday evening.
Police teams from both states arrived at the scene and calmed the residents, bringing the situation under control.
On Wednesday morning, police from both states barred locals from assembling near the place of the altercation, keeping the atmosphere peaceful but tense.
Meanwhile, district officials from Assam and Meghalaya said that they are coordinating with each other to keep the situation under control.
The border dispute between the two states dates back to January 21, 1972, when the Assam Reorganisation Act, 1971, separated Meghalaya from Assam. Twelve areas experienced disputes as a result of Meghalaya's objection. The two states disagreed over a 36.79 square kilometer area.
Chief Ministers Himanta Biswa Sarma of Assam and Conrad Sangma of Meghalaya signed an agreement to settle issues in six of the twelve locations on March 29, 2022. However, on December 8 last year, the Meghalaya High Court issued an interim stay on the agreement.
IANS