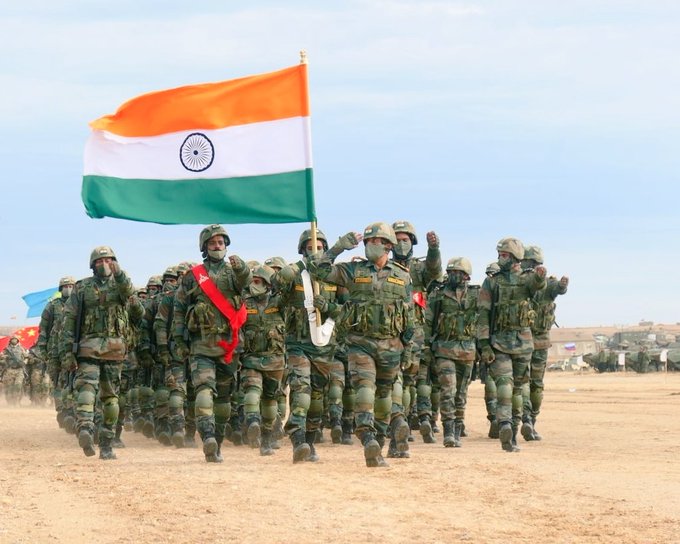 New Delhi: The ministers and serving Army generals have gone gaga over the Agnipath Scheme touting it as a game-changer strategy for the forces and a panacea to solve the rising unemployment problem but the majority of the youth, working hard to get recruited into the forces in villages and small towns, do not seem to be enamoured by it. 
In several towns of Bihar, the youth went berserk after getting to know the scheme that allows a maximum tenure of four years to 75 percent of the recruits with meagre salary and no pension benefits. Hundreds of wannabe recruits pelted stones on trains to vent out their anger against the scheme.
Agnipath, according to them, is unacceptable as it offers peanuts compared to the full recruitment for which they have been training hard for the past several years. 
Many nondescript and ad-hoc organizations of these wannabe recruits have warned of launching an agitation against the Agnipath Scheme.  The anger of the youth is understandable as Armed Forces have done very few recruitment rallies during the last three years leaving lakhs of youth in the lurch.
Under the Agnipath scheme, unveiled by India's defense minister Rajnath Singh on June 14, about 45,000 to 50,000 youth between the age of 17.5 to 21 years will be recruited annually and they will be called Agniveers. 
Among these, only 25 percent will be allowed to serve for another 15 years under permanent commission and will be absorbed either in the Assam Rifles or Central Armed Police Forces (CAPFs). The rest of the 75 percent will be given a lump sum and tax-free amount of Rs. 11.71 lakhs at the end of their four-year service. During the four years stint, they will get a life insurance cover of Rs. 48 lakh and in case of death, their families will be paid Rs. 1 crore plus pay for the unserved tenure.
The recruits will get an effective salary (minus Rs 11.71 lakh) of 21,000 per month which will reach Rs. 28,000 by the end of four-year service.
The serving Generals have termed Agnipath a game-changer as it would bring flavour of youth to the aging forces.
According to Lieutenant General B.S. Raju, "Today, we see that the average age of Indian army soldier is approximately 32-33 years & with the #Agniveer & #Agnipath scheme coming into the fold, we will be lowering the profile of soldiers to around 24 years in about 8-10 years"
But many retired Army Generals, who do not have the compulsion to tow the government's line, have termed it as an ill-conceived and even disastrous scheme.
According to Major General (retd) Harsha Kakar, "Those who say that a larger number of youth will get a chance are being taken for a ride. The army alone recruits 50,000 per year for full service which has stopped. All combined, it will recruit 40-45,000 for a period of 4 years. Where are more youth being inducted?"
Major General (retd.) G D Bakshi, who is often seen batting for the Modi government, has warned about serious consequences.
In a series of tweets Gen. Bakshi said that he was "flabbergasted" by the Agniveer scheme.
"I thought initially it was a trial being done on a pilot basis. This is an across-the-board change to convert the Indian armed forces to a short-tenure quasi- conscript force like the Chinese. For God's sake PLEASE DON'T do it," he said.
He has advised the Modi government not to destroy the organisational culture and ethos of the Indian Army.

"Switching to a 4-year virtual tour of duty model overnight would be a highly disruptive change…Ukraine war has shown conscripts to be the weakest link in the chain. Their lack of integration & experience was fatal." Gen Bakshi further said.

Many other veterans have also warned about several other dangers. According to them, on one hand, you will have soldiers with little experience going to the war that can be disastrous, and on the other, these semi-trained soldiers after four years' stint can be dangerous for the society as without any grouding of Army ethos they could turn into private armies.
An anguished veteran officer said, "Does the government know how many years of practice and ammunition goes into readying a soldier capable of firing bullets and rockets? Four-year recruitment is nothing but a joke."
Congress leader Rahul Gandhi, who is currently being subjected to questioning by the Enforcement Directorate took to Twitter to denounce the scheme.
"When India faces threats on two fronts, the uncalled for Agnipath scheme reduces the operational effectiveness of our armed forces. The BJP govt must stop compromising the dignity, traditions, valour & discipline of our forces," he said.

Congress media in-charge Randeep Surjewala has raised serious questions about the scheme.
"How will the four-year contract recruits adopt the great traditions, conventions, the spirit of attachment and discipline of the three armed forces? Is it possible in such a short span of time?" he wondered.
Questioning the paltry salary, Surjewala said, at Rs 30,000 per month the salary of these contract soldiers is even less than the total salary of a Class 4 or Group D employee who gets Rs 31,000.
"What kind of soldiers is the Modi government recruiting by paying less than the Class 4 employees ?" he asked.
The most critical question is what will happen to the future of these youths after four years,.
"Will his life not be in a limbo and will he not be attracted towards some wrong path in search of livelihood and good life? Will the Modi government respond to these concerns?" asked Surjewala.
( Manan Kumar is a senior Delhi-based journalist)
–INDIA NEWS STREAM