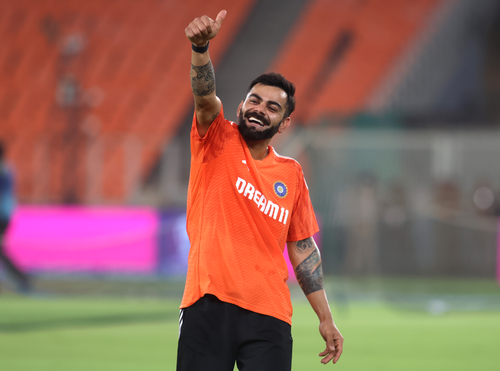 Ahmedabad: Pakistan cricketers Mohammad Rizwan and Haris Rauf showered praise on Virat Kohli, saying that there are certain characteristics of the stylish batter that set him apart from the rest.
"Once he is set and he has some runs in the bag with him, his end product is very dangerous. The shots that he plays at the latter half of the innings, the finishing touches, no one can match that. These are the things that set him apart," Rizwan told Star Sports.
Fast bowler Haris Rauf, too, lauded praised Kohli for his focus. "When I was a net bowler for India, I was bowling to Virat Kohli and it felt like he knew what the exact part of the bat was hitting the ball and where it was going, he was so focused. I have never seen that much control in anyone. That is why he is so good," said Haris Rauf ahead of the India-Pakistan match.
IANS