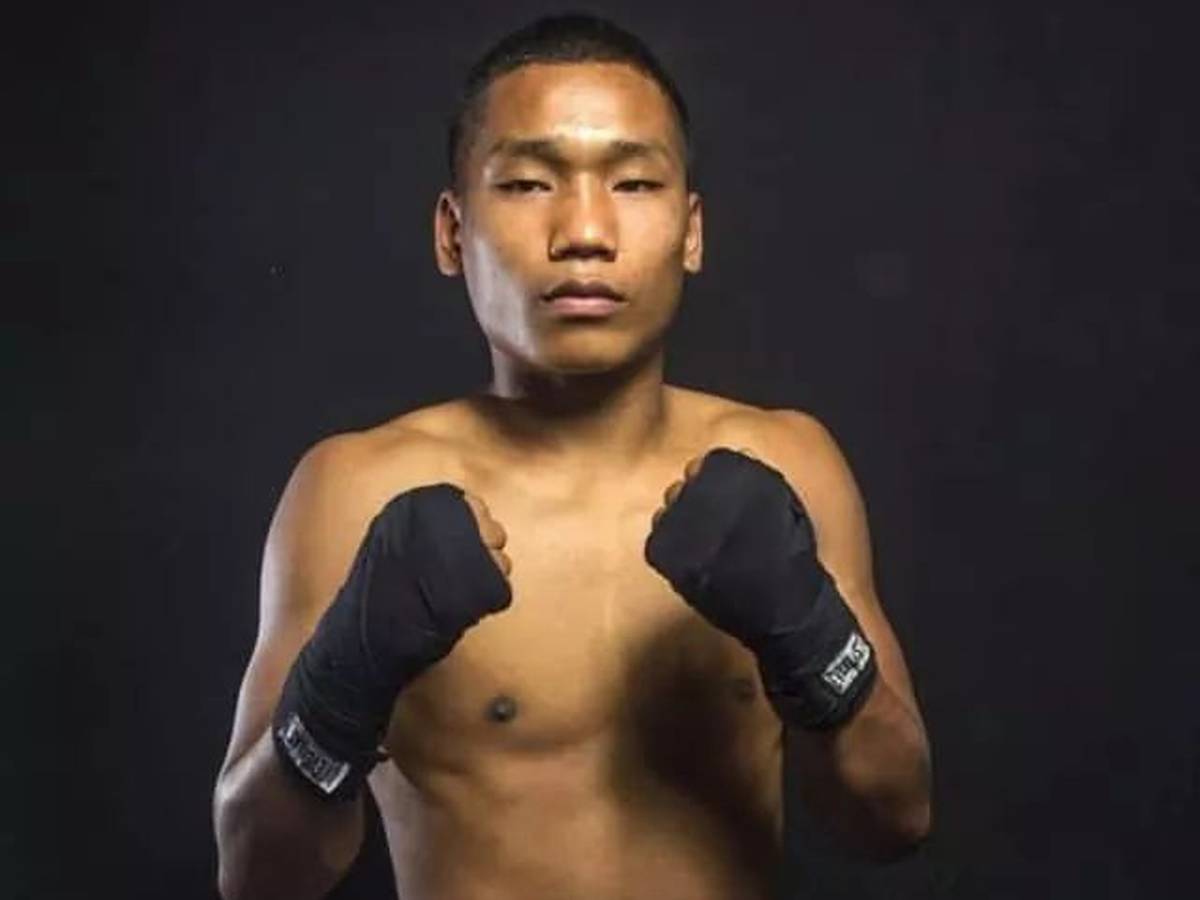 Tiny Mizoram aims to be India's sports powerhouse and its giving industry status to sports will help this happen, says the state's sports minister Robert Romawia Royte.
Royte,54, is no ordinary politician helming the sports ministry — he owns Aizawl FC, a top team in the country's football circuit that won the 2017 I-League.'

He represents the new generation in the Mizo National Front , once a separatist guerilla outfit that bid farewell to arms in 1986 and returned to the Indian mainstream.
Both chief minister Zoramthanga and deputy chief minister Tony Tawnluia were guerilla commanders but the younger Royte represents the new entreprenial class in the MNF with a go-getter spirit to make things happen.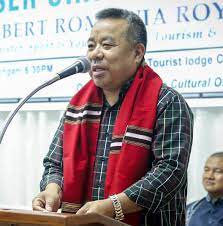 When he was given the sports and tourism portfolio after the 2018 election victory by MNF , he was prompt to design and announce a state sports policy.
" Our hill people are natural sportspersons. But we need a policy to create an infrastructure for sports development, a talent spotting mechanism and a sports promotion system that help nurture and develop local talent into world-beaters" Royte told this writer in his office.

" In this Tokyo Olympics , our daughter Lalremsiami Hmar played for the national women hockey team which barely missed the bronze. But I am aiming for 2028 Olympics, you will see many Mizos in the Indian Olympic squad then. I can bet on it," Royte said.

Mizoram is already a football powerhouse with 20 to 25 percent players on the national circuit hailing from the state.

" Not only football, we are aiming to make it big in hockey, weighifting , boxing, judo and also shooting and archery," Royte said.

He has high hopes on weighlifter Jeremy Lamrinnunga and boxer Lalrinsanga Tlau.
Tlau made history by winning the WBC World Youth title in Super Featherweight category. He went up against Eric Quarm of Ghana at the LPS Fight Night which was held in Aizawl, Mizoram on 6 March 2021, and secured a decision win to clinch the WBC World Youth Title.
Tlau and Quarm went the complete distance of eight rounds.
The fight had a lot of heated moments but it was Sangtea that had the upper hand throughout the showdown.
With the win, Sangtea also improved his professional record to 5-0 and cemented his spot on top of the BoxRec Super Featherweight Rankings for Indian boxers.
" I have plans to try get Lalrinsanga into professional boxing, hoping his performances will attract a big time promoter from Las Vegas," Royte said, effusive in praise for the young talent.
Jeremy Lalrinnunga is already men's 67 kgs national champion, after becoming the first Indian to win a gold medal at the youth Olympic Games in Bueno Aires in 2018.
Royte said Jeremy barely missed the trip to Tokyo but he is young and a sure Olympic prospect .
Royte is now busy implementing a mega sports infrastructure plan with Rs 440 crores sanctioned under ' Khelo India" and other central packages for promotion of sports.
Construction and upgradation of new football and hockey grounds, outdoor and indoor stadiums are in full swing.
Royte is also looking forward to big ticket corporate investments in Mizoram sports , both from local entreprenuers and Indian behemoths like Tatas and Reliance.
" Once we have a grip on Covid pandemic, I am sure investments will come into our sports ," Royte said.
As a tourist destination, Royte is bullish about Mizoram's new picturesque golf courses, which can both produce golfers and attract pocket-heavy tourists.
" We can offer quality eco-tourism packages with enough time for golfing ," Royte said.
" But Covid has put all this back for a while, so sooner we get over it, the better." – India aNews Stream