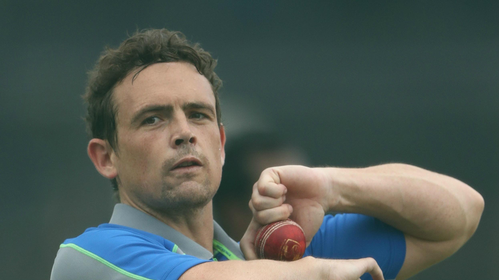 Sydney: Former Australian cricketer Steve O'Keefe believes the One-Day cricket has a future only if India wants to keep playing the format, adding that the lucrative money on offer from the T20s will result in 50-over cricket becoming obsolete in future.
The 2023 Men's ODI World Cup begins on Thursday with a rematch of the epic 2019 final between England and New Zealand in Ahmedabad, with the buzz of a big tournament lacking ahead of the competition opener.
Ahead of the competition, with questions asked of ODI's future, newly appointed MCC President Mark Nicholas recently said the 50-over matches should be played only at World Cups, calling for bilateral and tri-series games to be scrapped.
"I understand the sentiment (from Nicholas). Ultimately, it will be up to India (and their cricket board) because (T20 cricket) is where all the money is made. If (India) wants to keep playing One-Day cricket, then it will keep being played."
"There is so much cricket on the calendar now and countries are making their own T20 tournaments. We are seeing that with the likes of South Africa who have their own T20 league and they are favouring that over playing Tests in New Zealand," said O'Keefe on SEN 1170.
O'Keefe's comments come ahead of Australia opening its Men's ODI World Cup campaign against hosts India in Chennai on October 8. "In a sense, it's the canary in the coal mine for cricket. These T20 leagues will produce fans, TV numbers and this is what people want to watch."
"You have to give them what they want. It's a changing dynamic because kids want a short, sharp hit of cricket and T20 is the way forward. You'll see a lot more countries have their own T20 tournaments," he concluded.
IANS