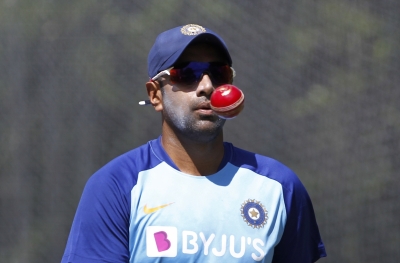 New Delhi: Former India all-rounder Irfan Pathan questioned team management's decision to bring Ravichandran Ashwin back into the ODI setup. While acknowledging Ashwin's expertise and capabilities as a seasoned spinner, Pathan felt the off-spinner should've been given more games in the format ahead of the World Cup, if he was in the selection frame.
Ashwin, who hasn't been part of the Indian ODI squad for a long time, played his last ODI match in January 2022 against South Africa. Talking to Star Sports, Irfan Pathan felt that there was a lack of planning and said the spinner should have been given more chances.
"You get a better spinner than Ashwin in the entire world. But in a tournament as big as the World Cup, where there is immense pressure, you can't expect a senior player to walk in and play for the team in a format which he hasn't played for a long time and prove his worth. So you are leaving it entirely to fate.
"There is no planning here. Had there been a plan for Ashwin, they should have given him some game time before the World Cup. Yes, he will be playing against Australia, but is that enough? You have to bowl for 10 overs, adjust in the team as well, and give India that result. It isn't that easy. Planning should have been better," said Pathan.
The decision to bring Ashwin back into the mix comes ahead of the 2023 ICC Men's Cricket World Cup, which is set to commence next month. Ashwin was not selected in the provisional ODI World Cup squad, nor was part of the Asia Cup.
However, with Axar Patel's injury, Ashwin's potential return to the ODI format looks possible. Chief selector Ajit Agarkar, made a suggestion that Patel had a good chance of recuperating in time for the World Cup. But if he can't recover by the ICC's deadline on September 28, Ashwin might be a last-minute addition to the World Cup squad.
Earlier in the press conference skipper Rohit Sharma also expressed confidence in Ashwin's abilities and stated that he is in continuous touch with him. Players like him don't need match-time to showcase their talent.
IANS