At the World Cup, reputations can be made or damaged (and frequently are). Future rising talents can do the same thing by transforming their potential into remarkable performances. Up until then, we can all see where these incredible skills take us as the next generation of players rises to fame.
The 2022 FIFA World Cup, which got underway on November 20 in Qatar, will feature several young athletes making their debuts. Some of these top young stars, who were all born around 2001, could be seen fighting for FIFA Young Player Award in Qatar.
Vinicius Jr. (Brazil)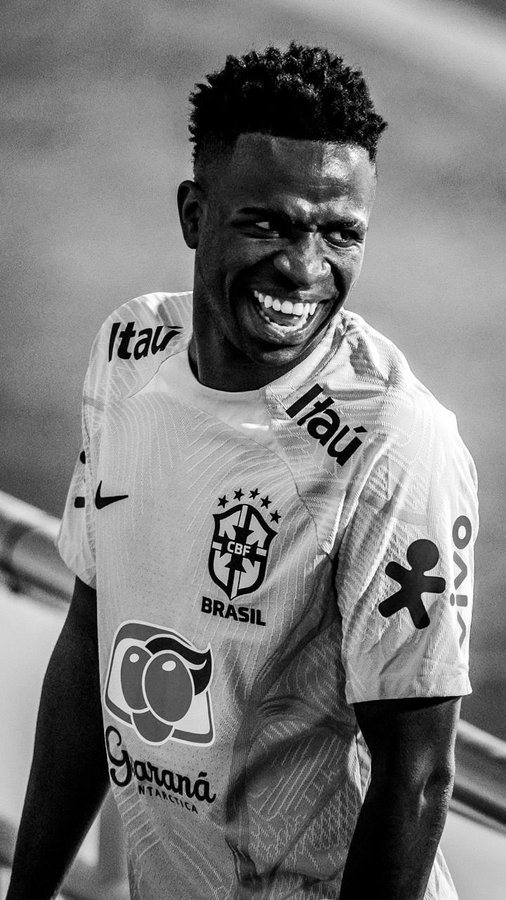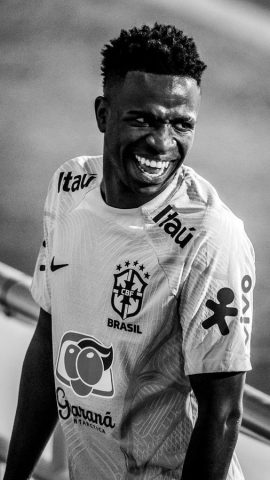 Vinicius Jr., a player from Brazil, rose to fame after joining Real Madrid in Spain. The winger in attack is highly valued for his breakaway speed and pin-point accuracy. Vinicius had a 22 goal and 20 assist in his first season.
The 22-year-old has a tendency for making big plays; he scored in Real Madrid's victory against Liverpool to capture the title and in their matchup with Manchester City in the Champions League semi-final. As one of the top players for the club with the best World Cup betting odds in 2022, Vinicius is a fantastic young forward.
He carries the hopes of a nation almost single-handedly throughout his international career as Brazil chase a first World Cup title since 2002.
Jamal Musiala (Germany)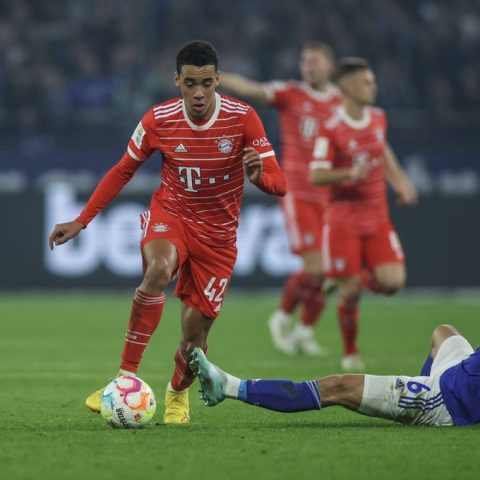 Bayern Munich is a promising youth in the attacking midfield position for Bayern Munich, and will represent his country in the upcoming World Cup in Qatar. Musiala will play a pivotal part for Germany as they attempt to get over the heartbreak of the 2018 World Cup.
Musiala has been in fine form for Bayern Munich this season, contributing to five goals and two assists. Musiala has scored once in his international career for Germany since making his debut in November 2021.
Musiala is already enjoying a sensational season with Bayern Munich, and his performances have not gone un-noticed, either, so much so to the point that Bayern and Germany legend Lothar Matthäus recently compared the 19-year-old to Paris Saint-Germain and Argentina's Lionel Messi.
Even for those that aren't regular supporters of Bayern, or even the Bundesliga as a whole, they've started to hear Musiala's name more often and the noise will get even louder if he has a solid tournament in Qatar with Germany.
The comparison to Messi is something that Musiala isn't letting get to him.
Nuno Mendes (Portugal)
Already one of Europe's most feared attacking full-backs, it is easy to forget that Nuno Mendes is just 20 years old. Mendes is a current member of PSG's club team. For the French powerhouses, the 20-year-old has contributed to four goals and two assists.
Mendes, who has appeared in 16 international games for Portugal since making his debut in March 2021, could play a pivotal role for Fernando Santo's squad in Qatar.
The Portuguese international's combative attitude and scary turn of pace have ensured he has very much become Paris Saint-Germain's first choice at left-back since arriving in Ligue 1 Uber Eats a year ago.
Ansu Fati (Spain)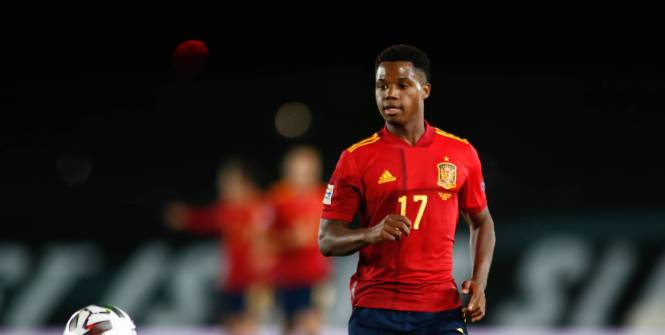 Football prodigy Ansu Fati of Barcelona has received praise. Despite missing the most of the last two seasons due to injury, this left winger has been producing strong on-field efforts ever since he returned to full health. At the age of 16, Fati scored a goal for Barcelona.
Since making his senior international debut in 2020, Fati, a young player at the age of 19, has only made four appearances for Spain's senior national team. Despite only having one goal, he is already being spoken about as a future star.
As the youngest player to ever score for Spain, he made history by scoring in his first-ever international match. Fati will be a crucial component if Spain is to win the World Cup once more this year.
Aurelien Tchouameni (France)
The market often decides a player's price. Similar to how it applies to the global economy, supply and demand are important in world football.
The public questioned Real Madrid for spending €100 million to entice the 22-year-old holding midfielder Aurelien Tchouameni away from AS Monaco when the club shelled the cash to sign him. We now know that president Florentino Perez spent a little bit more than anticipated in an effort to thwart Liverpool and PSG's attempts to recruit Tchouameni.
Tchouameni can contribute to the attack and make plays in the final third even though he primarily plays defensive midfield. Tchouameni is a fantastic player because of his tactical acumen, technical skill, natural ability to judge where to stand on the field, and an acute sense of goal.
Tchouameni has played for France in 14 international games.
Jude Bellingham (England)
One of the greatest prospects in international football, Jude Bellingham, 19, scored goals in four straight games to start his team's Champions League run this year, including one against Manchester City.
Bellingham, a centre mid-fielder for the English national team, earned his debut in 2020 when he was just 17 years old. Bellingham's talent is obvious given that his transfer from Birmingham City to Dortmund set a (at the time) world record transfer fee for a youngster under the age of 18.
Bellingham has 19 goals and 20 assists throughout his tenure in Germany, making him Dortmund's go-to scorer. The English national team's manager, Gareth Southgate, will mainly rely on Bellingham.
Takefusa Kubo (Japan)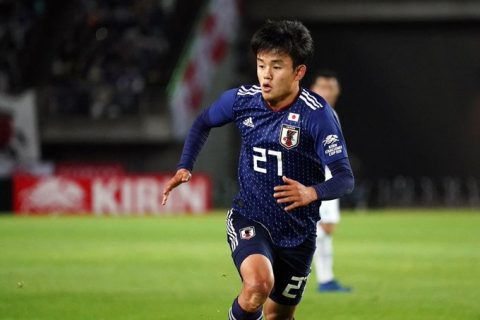 Takefusa Kubo, who can already claim to have been on the books of LaLiga giants Barcelona and Real Madrid — at the age of just 21 — has perhaps been the only Asian prospect in recent times that has been treated with as much anticipation and pressure.
Kubo's outstanding playing abilities have earned him the nickname "the Japanese Messi".
The honour of being referred to as "Japan's Messi" is sufficient to highlight Takefusa's skills and qualities. Takefusa was a key factor in Japan's men's football squad reaching the 2020 Olympic quarter-finals. With Japan looking slightly lightweight in attack, Kubo could once again be required to lead the way in spite of his tender years.
Christian Pulisic (US)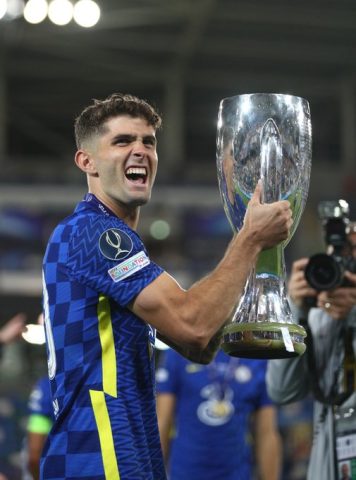 They say that perspective determines reality, but in the case of Christian Pulisic, perceptions vary greatly depending on where you live on either side of the Atlantic Ocean.
On the one hand, Pulisic is viewed as the superstar, the golden kid, and Captain America. He is a player with elite potential who is only 24 years old.
Pulisic is as essential as any player can be as the face of a team and a nation; England manager Gareth Southgate recently compared the pressures Pulisic faces to those experienced by David Beckham and Wayne Rooney.
Pulisic, who made his senior team debut six years ago, will participate in his first World Cup as a result of the United States Men's National Team failing to qualify for the 2018 World Cup in Russia.
Pulisic was essential to his team's victory in the early rounds. The United States will be depending on the 24-year-old attacker, who has played professionally for Borussia Dortmund and Chelsea, to help them advance in the competition. With the national team, Pulisic has played in just 52 games and already scored 21 goals, which is a remarkable total.
Alphonso Davies (Canada)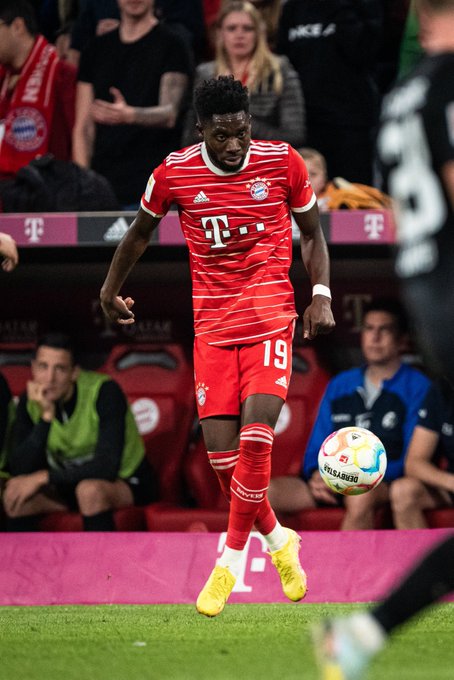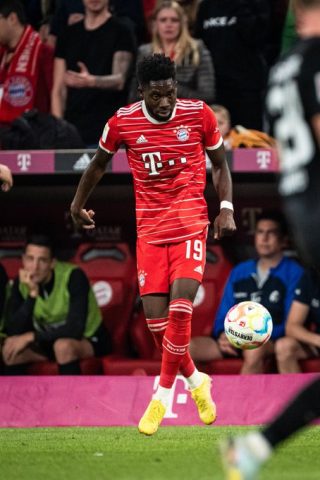 Fans can anticipate seeing a number of outstanding young footballers in action in Qatar because this is Canada's first appearance in the FIFA World Cup finals since 1986. One of the younger players in that group, Alphonso Davies, should be seen frequently by spectators.
The Bayern Munich left-back, who is 22 years old, has already taken home every club championship available. Fans shouldn't be shocked to see him display his talents during the World Cup 2022 livestream.
The Canadian men's national team won the Champions League for the first time thanks to Davies. Since his debut, Davies has made 34 appearances for Canada and scored 12 goals. Davies is one of the best left-backs of this generation.
After opening their campaign against a star-studded Belgium side, Canada will face Croatia and Morocco in their other Group F fixtures.
-INDIA NEWS STREAM