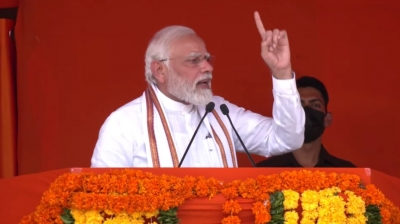 New Delhi: Indian Muslims for Progress and Reform (IMPAR) has writtten a letter to Prime Minister against the excessive and disproportionate use of force against protestors by some states, and communal and divisive agenda pursued by a section of the media.
While agreeing that violent protest in any part of the country by any community was not justified to express anger and grief, IMPAR, however, stressed that the disproportionate and excessive use of force, and in some cases apparently illegal actions by the States, are sending the wrong signals.
The letter, sent by IMPAR president MJ Khan underlined that India is widely respected as a vibrant and secular democracy, governed by the rule of law, but such incidences and injustice bring great dismay.
" It is unfortunate that our country has seen a sharp spurt in such incidents one after another. This has serious implications for democracy, pluralism, social harmony, and peace besides the growth and development of the country. The way system is handling this whole incident must not affirm a preconceived notion within the community that their right to justice is being compromised.
There is a sense of insecurity among Muslims and a section of the society with the fringe elements and
religious bigots increasingly asserting. They need to be reigned in and deradicalised with the sense of
urgency.," Khan said.
–INDIA NEWS STREAM