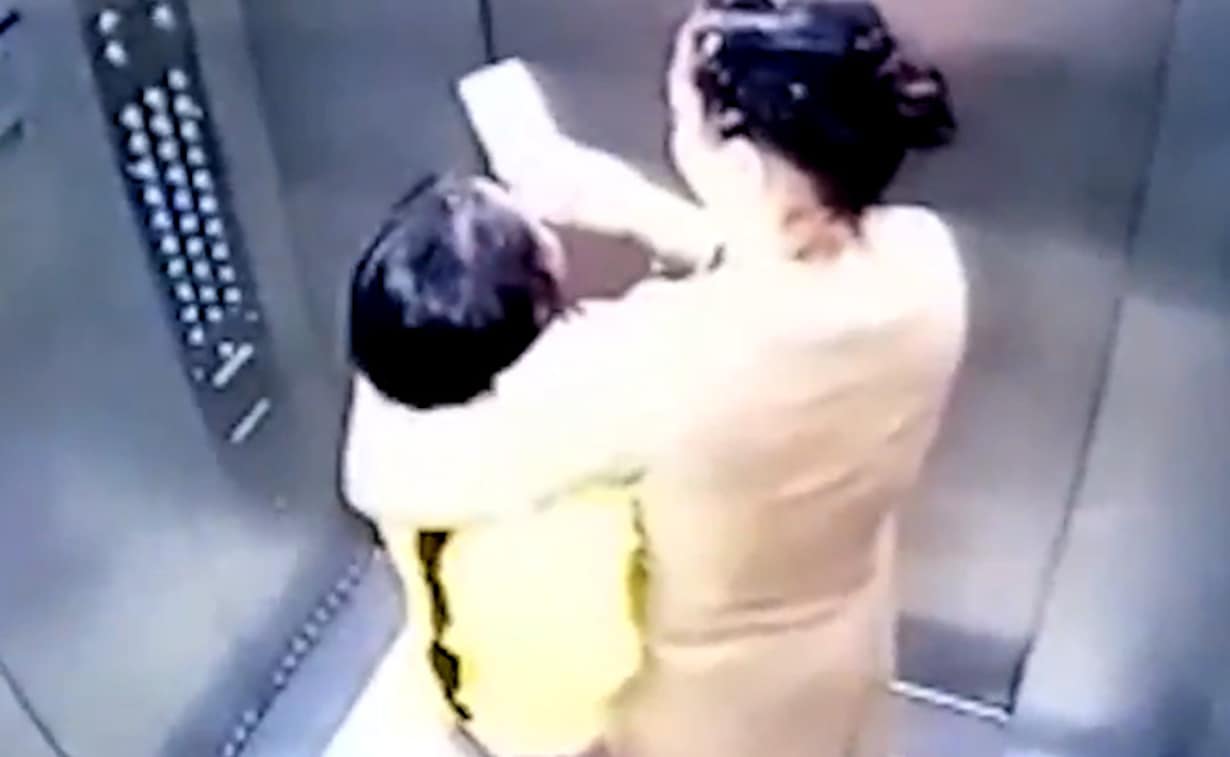 Video grab of the domestic help being dragged by accused lawyer.
In yet another incident of atrocities against domestic help came to fore where a lawyer has allegedly dragged and tugged a domestic worker out of an elevator at a residential society in Noida's Sector 121's Cleo County Society.
The woman has been booked by officials of Phase 3 police station, ADCP, Central Noida, told ANI. In a video, the woman, identified as Shephali Kaul, was dragging the domestic help to the elevator.
According to the report, the woman had hired the 20-year-old girl named Anita as a domestic help nearly six months ago. According to sources, the domestic help has been facing abuse at the employer's house, and whenever she tried to return to her own house, she was assaulted by the woman.
Now that the assault video has been made public, an FIR has been filed against the employer. The Gautam Buddh Nagar Police Department tweeted about the incident and the investigations that were conducted.
"Necessary legal action is being taken in advance by registering an FIR on the basis of the information given by the victim's father in connection with assaulting the girl working as a domestic help and taking her hostage in the CLEO County Society under Police Station Phase-3 area," Additional deputy commissioners of police (ADCP) said.
The poor father claimed that his daughter worked at Kaul's place. However, her contract work had ended on October 31, early this year, but the woman continued to force her to do all the work and often beat her, reported Times Now.
"She snatched her phone and forcefully got all the household work done. When she refused to work and asked to go home, the woman used to beat her up," the father was quoted as saying by The Times of India. However, she managed to escape the house around 4 am and managed to make a call from the security guard's phone to her father. On receiving the news, her father reached the spot and with the help of the police, he rescued his daughter.
-INDIA NDEWS STREAM