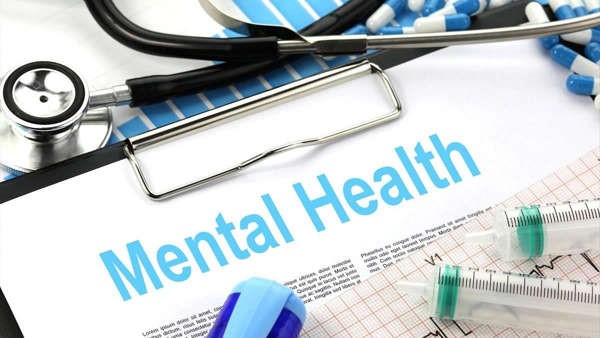 The National Human Rights Commission (NHRC) has assailed the government-run mental healthcare institutions, saying that they are in "inhuman and deplorable conditions".
In a statement issued on Wednesday, the NHRC said their condition "depict(s) a very pathetic handling by the different stakeholders". It underlined that the mental health institution have continue to keep the cured patients illegally in the hospitals, adding that It said no efforts were taken to reunite them with their families or reintegrate them in society. Besides, it also highlighted an acute shortage of doctors and staff.
The NHRC issued notices to top officials underscoring the pathetic handling" of all 46 government mental healthcare Institutions across the country. The sorry states of affairs amount to infringement of the human rights of mentally ill patients, it said.
NHRC said its observations are based on the visits of the panel's members to hospitals in Gwalior, Agra, and Ranchi and those of its special rapporteurs to the remaining 42 institutes elsewhere in the country to assess the implementation of the Mental Healthcare Act, 2017, for the protection, promotion and of the rights of mentally-ill people, according to the Hindustan Times. The NHRC suggested that none of the mental health hospitals have taken "effective and long-term measures to ensure that a mentally ill person can exercise right to community living unfettered, unchallenged and/or without any hindrance."
It cited Section 19 of the Mental Healthcare Act and said it mandates the government to provide support in cases where mentally ill people have been abandoned.
"…it is a travesty that provisions of the statute have failed to ignite the consciousness of the appropriate Government(s) to provide adequate support to such vulnerable persons who are suffering from mental illness. The more aggravating factor is that even after the recovery of mental illness, they are not being allowed to reunite or regrouped with the society, family for the purpose of community living which is not only unconstitutional in view of Article 21 of the Constitution but also it is a failure of the State Government(s) to discharge the obligation under various international Covenants relating to rights of persons with disabilities which have been ratified by India," the NHRC has said.
It is "very unfortunate", the NHRC noted, that state authorities have ignored several rules and provisions relating to these institutions, which would have made the lives of those staying in them better.
-INDIA NEWS STREAM