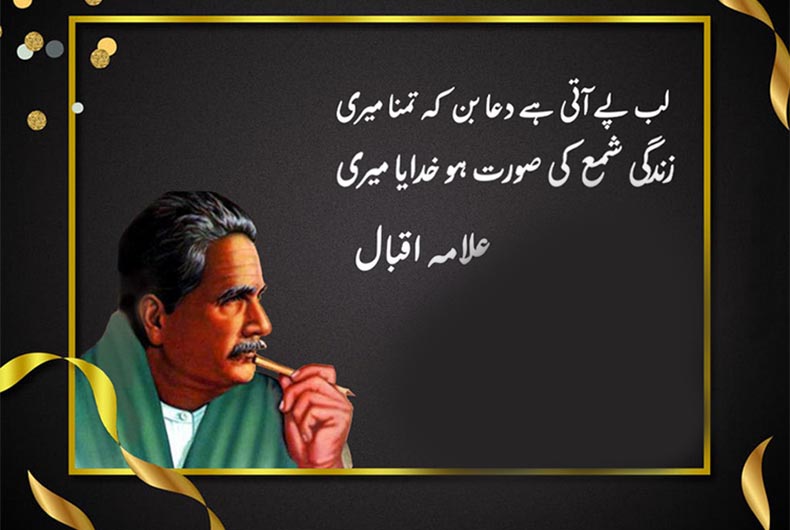 The Uttar Pradesh police booked a school principal and a part time teacher after Hindu right wing groups complained to the police that children of Bareilly-based school sang noted poet Allama Iqbal's famous poem, 'Lab Pe Aati Hai Dua Banke Tamanna Meri' in the morning prayer.
Soon after the video went viral, the State's Education department swung into action and suspended the principal, Nahid Siddiqui, and ordered a probe against shikshamitra Wazeeruddin.
The FIR against Siddiqui and Wazeeruddin was registered at Fareedpur police station on a complaint lodged by a local Vishwa Hindu Parishad (VHP) functionary, Sompal Singh Rathore. Rathore alleged that a "religious prayer" was recited at the government school in a bid to convert the students. Police have slapped sections 298 (deliberate intention to wound religious sentiments) and 153 (provocation with intent to cause riot) of the Indian Penal Code against the two.
"Lab Pe Aati Hai Dua" was penned in 1902 by Muhammad Iqbal, also known as Allama Iqbal who wrote "Saare Jahaan Se Achccha" song.
"A prayer was being recited which said something like, 'Allah ibadat karna'. This is not the stipulated prayer, and hence school principal Nahid Siddiqui has been suspended. I have also ordered a probe against the shiksha mitra," Basic Shiksha Adhikari (BSA), Bareilly, Vinay Kumar said.
The police said they filed the case because the prayer is not part of the daily prayer schedule for government schools. "The prayer was not part of the approved list and pertained to a community," said a senior police officer of the area.
Times of India has reported that VHP activists took exception to the line, 'Mere Allah burai se bachana mujhko ('O Allah, protect me from evils')' and claimed students were being forced to sing it.
In 2019, a headmaster in the state's Pilibhit district was also suspended after the students were heard singing the song following the complaint made by local unit of the VHP.
The Wire had earlier analysed why VHP's suspicion is piqued by this song – in addition to the fact that it is written by a Muslim poet, it uses the word 'dua' – the Urdu word for supplication – and 'rabb' and 'Allah' for god.
The English translation of the whole song penned by the Iqbal, poet of the East, is as follows:
My longing comes to my lips as a supplication of mine
Oh God! May my life be like a flickering flame
May the world's darkness disappear through the life of mine
May every place light up with the sparkling light of mine
May my homeland through me attain elegance
As the garden through flowers attains elegance
May my life be like that of the moth be oh Lord
May I love the lamp of knowledge oh Lord
May my life's work be to support the poor
And to love the suffering and the elderly
My God! Protect me from the evil ways
Show me the path of righteousness.