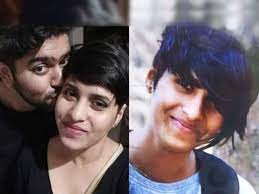 Sony TV has decided to withdraw a recent episode of its popular series "Crime Patrol" after several viewers alleged that the show resembled the gruesome murder of Shraddha Walkar.
There was a massive backlash on social media against the episode as, according to them, the depiction of some of the characters in the show "resembled" the grisly incident of Walker who was killed by her live-in partner, Aftab Poonawalla, in New Delhi. Aftab was arrested in November 2022. The killing allegedly took place in May 2022 but came to light only after his arrest.
"Some viewers have commented on social media about a recent episode of 'Crime Patrol' on SET resembling a recent incident reported in the media," said a statement by the television channel while announcing the discontinuation of the episode even as the broadcaster termed the episode a "work of fiction" based on events that took place back in 2011.
"We wish to clarify that while the episode is a work of fiction, it is based on certain events that occurred in 2011 and not connected to any recent case. We take every care to ensure our content meets broadcasting standards laid down by the regulatory bodies," Sony TV said in the statement posted on its official Twitter page on Monday night.
"If the telecast has hurt the sentiments of any of our viewers, we wish to express our sincere regrets," it said.
However, the move followed complaints from some social media users who alleged that the network had changed the religion of both the accused and victim.
Irate viewers tagged Sony TV on Twitter to complain about episode number 212, which premiered on December 27, with some also threatening to boycott the channel, reported PTI.  According to the channel, it decided to take down the episode keeping in mind the sentiments expressed by a section of society.
"Crime Patrol" is a long-running anthology series which presents reconstructed versions of crime cases that occurred in India.
-INDIA NEWS STREAM