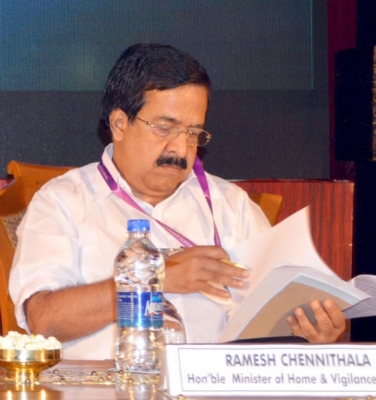 Thiruvananthapuram: Breaking his silence, veteran Congress legislator Ramesh Chennithala on Monday said he was hurt when he came to know about his position in the Congress Working Committee (CWC).
"I realized that there has been no change in my position as a permanent invitee which I have been for the past 19 years. I knew that a few juniors in my party were elevated above me. When I came to know of this, as an ordinary man with emotions, I expressed. But I have always been loyal to the party and I have never ever left the party," said Chennithala.
Incidentally, what has irked top state Congress leaders is the elevation of Shashi Tharoor as a full time CWC member as he became a Congress party member in 2009, while leaders like Chennithala have been in the party for the past more than four decades.
The CWC was reconstituted recently and Chennithala then had informed the media that since the Puthuppally by-election was announced, he will react to it only after the elections were over.
He said after being the Leader of Opposition during 2016 to 21, he has had no official position in the party, but has always been doing his best for the party and will continue to do so.
Taking a dig at Chief Minister Pinarayi Vijayan, he said he and the "Congress leaders do not have the habit of running away from the media".
IANS