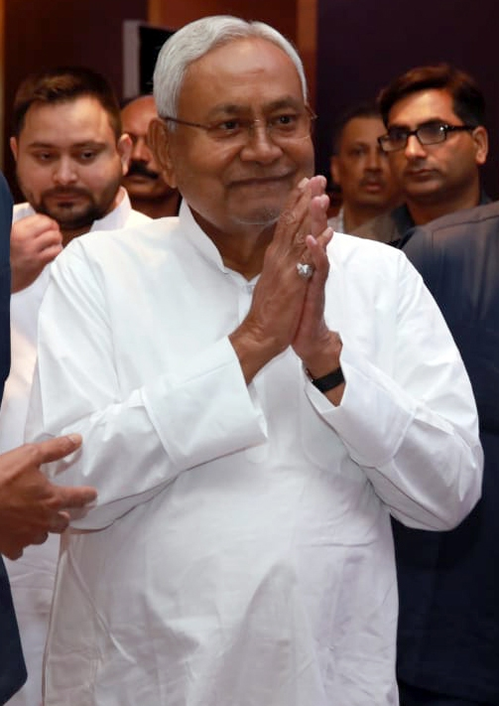 Patna: Bihar Chief Minister Nitish Kumar on Monday claimed that the BJP wanted to hold early elections in the country, and he was ready for them.
The Chief Minister said this in Patna while reacting to the statement of Union Home Minister Amit Shah.
Shah had said during his address after inaugurating SSB office in Bihar's Araria on September 16 that "the situation in Bihar is not right and soon BJP will form the government under the leadership of Narendra Modi".
Reacting to this CM Kumar said: "They want to do early election in the country. We are waiting for them to conduct the early election. The sooner they do early elections, the better for us. We are ready for it."
"The Indian government has a right to conduct a parliamentary election early. Whenever they do, it will be good for us," Kumar said in the presence of his ministers, including Tejashwi Yadav, Vijay Kumar Chaudhary, Ashok Chaudhary and others.
Shah on September 16 visited two districts of Bihar in Madhubani where he addressed a rally in Jhanjharpur and inaugurated an SSB building in Araria.
IANS