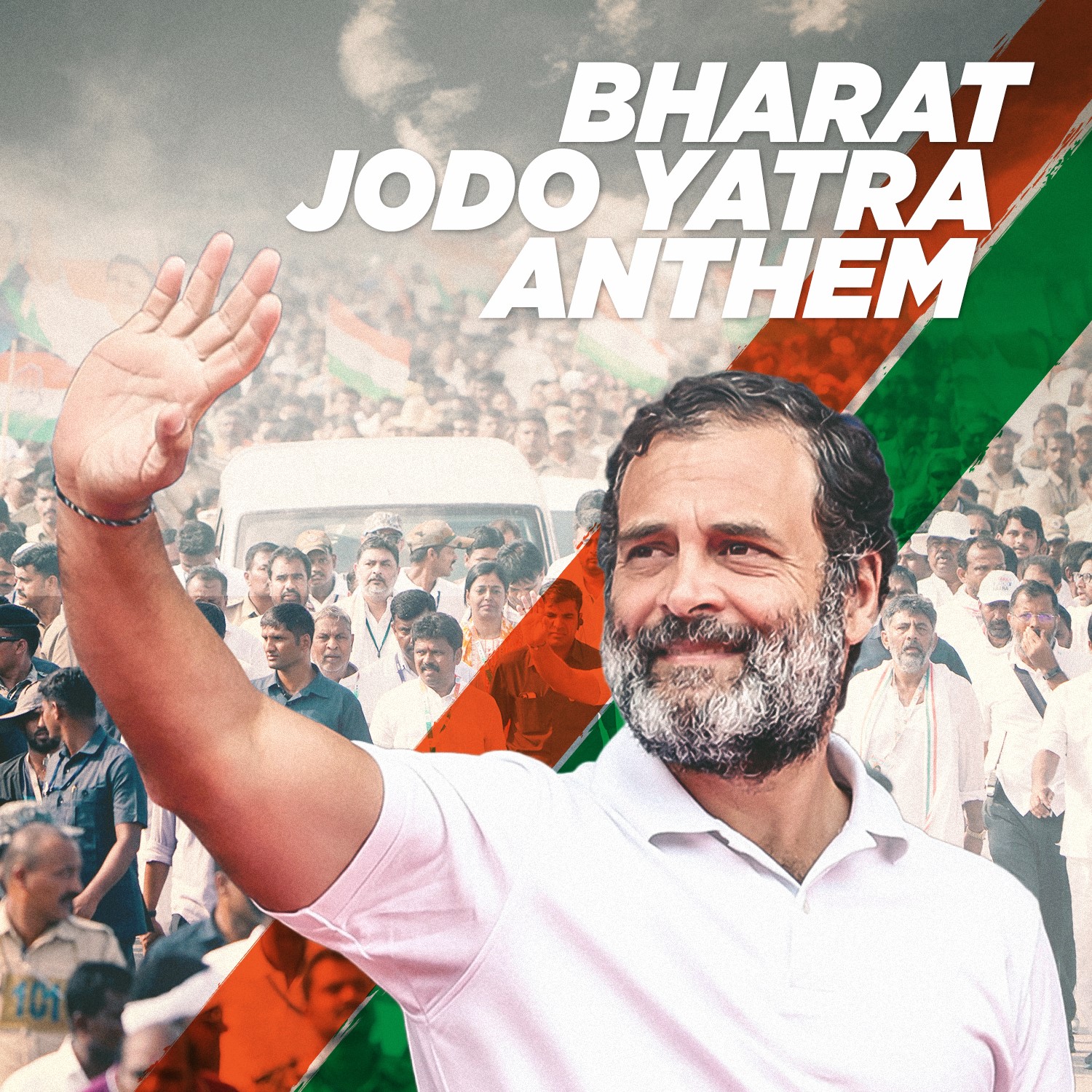 The Congress party demanded Union Home Minister Amit Shah to ensure security of Rahul Gandhi and others during the Bharat Jodo Yatra even as the party's Jammu and Kashmir unit wants the Centre to shift Kashmiri Pandits to Jammu if it is becoming difficult to provide them security in the Valley.
All India Congress Committee general secretary K C Venugopal said there have been several incidents of multiple breaches in security during the Bharat Jodo Yatra when it entered Delhi, according to PTI. He also cited instances of "miscreants" entering the Yatra camp site illegally and alleged that they were Haryana's intelligence security personnel trying to swoop on the yatris and have been interrogating people who took part in the yatra. "The security of yatra was compromised on multiple occasions following its entry into Delhi on Saturday," Venugopal said in his letter.
According to sources, Venugopal said that Delhi Police failed to control the crowds and maintain perimeter around Rahul Gandhi. The Gandhi scion has "Z+ Security". "The situation was so severe that Congress workers and Bharat Yatris walking with Rahul Gandhi had to form a security perimeter. However, Delhi Police remained mute spectators," he claimed.
"Bharat Jodo Yatra is a padyatra to bring peace and harmony to the country. The government should not indulge in vindictive politics and ensure the safety and security of the Congress leaders," Venugopal said. He added that the Congress has lost its former prime ministers Indira Gandhi and Rajiv Gandhi for the country's unity. He sought improved security for the yatra as it is set to enter the sensitive states of Punjab and Jammu and Kashmir.
"Moving forward, Bharat Jodo Yatra is slated to enter the sensitive state of Punjab and Jammu and Kashmir in the next phase starting from January 3, 2022. In this regard, I request you to take immediate steps to ensure the safety and security of Shri Rahul Gandhi, a Z+ protectee, and of all the Bharat Yatris and leaders joining the Bharat Jodo Yatra," Venugopal told Shah in his letter.
On the other hand, the party's state unit told reporters that Kashmiri Pandit employees should be provided security or shifted to Jammu until the situation in Kashmir Valley improves. "We cannot leave anyone to die. The jobs were given to them by the Congress (government). They lived here for 12 years and never said they want to return to Jammu. After the (recent) targeted killings, they have been on protest," Jammu and Kashmir Pradesh Congress Committee (JKPCC) president Vikar Rasool Wani told reporters, according to a Kashmiri news outlet.
According to the paper, the PM's special package employees have been on protest and demand that they be shifted to Jammu in view of the attacks on their colleagues in the Valley. The protests started following the killing of Rahul Bhat on May 12 this year.
The Jammu and Kashmir Congress president said, "I think it is important to save people's lives, so their issues should be addressed." He said the Kashmiri Pandit employees should be provided security and "if need be, they should be shifted to Jammu". "The Congress party stands with them and supports their demand," Rasool added.
Last week, Jammu and Kashmir Lieutenant Governor Manoj Sinha warned that salary would not be paid to those employees "sitting at their homes". "We have cleared their (protesting employees') salaries till August 31, but it cannot be done that they will be paid their salaries while they sit at their homes. This is a loud and clear message to them and they should listen and understand it," Sinha said in Jammu.
(With PTI inputs)
INDIA NEWS STREAM