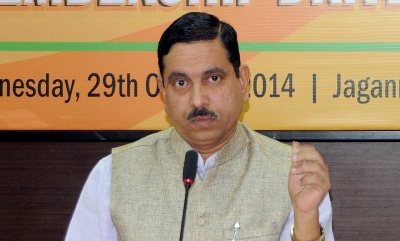 New Delhi: Government has convened an all-party meeting on September 17, a day ahead of the five-day special session of Parliament.
Sources aware of the development said that the meeting will convene at around 4:30 pm.
"Ahead of the parliament session from the 18th of this month, an all-party floor leaders meeting has been convened on the 17th at 4.30 PM. The invitation for the same has been sent to concerned leaders through email," Parliamentary Affairs Minister Pralhad Joshi said on X.
He said that a letter will also be sent to all parties to attend the meeting.
The special session of Parliament will commence from September 18 and will continue till September 22.
There is no clarity on the agenda of the special session as of yet.
IANS