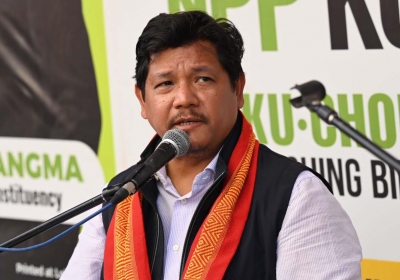 Shillong: Amid the counting of the Assembly election votes in Meghalaya, Chief Minister Conrad Sangma on Thursday thanked the people of the state for voting for the ruling National People's Party (NPP).
"I thank the people of the state for voting our party. We are very thankful to them. We are short by few numbers of course and we will wait for the final result to come out and then we will decide how to go," he said while addressing reporters here.
Currently, the NPP is much ahead from the other major parties, including the opposition Congress and Trinamool Congress.
It has emerged as the single largest party in the state.
When Sangma was asked about forging an alliance with partners in the previous government — the BJP and United Democratic Party — he replied: "I could not even meet my people. Let me meet them and then we will decide. Let us see."
IANS