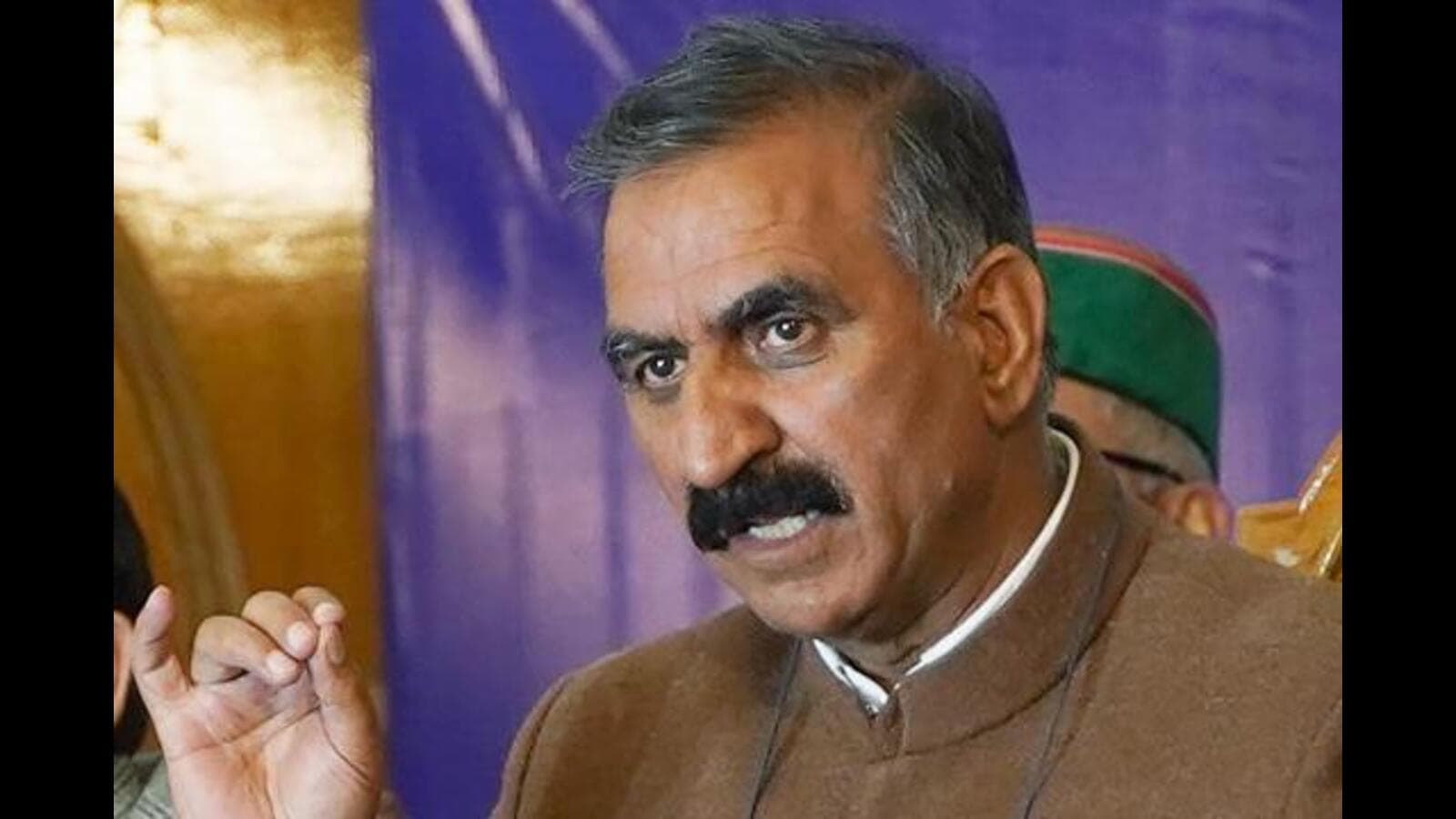 Himachal Pradesh CM Chief minister Sukhvinder Singh Sukhu. (File photo)
In a landmark decision, the Congress government in Himachal Pradesh decided to restore the Old Pension Scheme (OPS) for all the 1.4 lakh government employees in the state. Critics are, however, of the view that the move will lead to severe fiscal hardship for the government.
Himachal Pradesh becomes the fourth states to do so. All these states reinstated the Old Pension Scheme after Congress voted to power in these states. The other states are: Punjab, Rajasthan and Chhattisgarh. All the four states are ruled by non-BJP parties – three governed by Congress and one by Aam Aadmi Party (AAP).
Cong will fulfill all poll promises
Chief minister Sukhvinder Singh Sukhu announced that he was reinstating the old pension scheme (OPS) for retired government officials — a promise that was seen as key to the Congress's election victory. "We are not restoring the Old Pension Scheme for votes but to give social security and safeguard the self-respect of the employees who have scripted the history of Himachal's development," Sukhu said. Sukhu blamed the previous government for the poor financial condition of state. "Congress inherited a Rs 75,000 crore debt from them," he said.
Decision to benefit more than 13 lakh employees
The decision to restore the old pension scheme was taken at the first cabinet meeting of the new government, and was launched with immediate effect. The provision of the General Provident Fund (GPF) is also available under the Old Pension Scheme and is accessible to all government employees in the state. The move will impact about 136,000 employees of state, who are presently covered under a contributory pension scheme referred to as new pension scheme (NPS).
NPS vs OPS
Under the NPS, employees contribute 10 per cent of their basic salary towards their pension while the state government contributes 14 per cent. The old scheme provided 50% of the last drawn salary as the pension. The minimum payment to retired employees as pension is ₹3,500 in NPS, with those above 80 getting an additional pension between 20% and 100% of basic pensions. They also get the benefit of the revision of Dearness Relief (DR), twice a year. The Hindustan Times wrote: The NPS vs OPS debate has gathered momentum in recent months, with several non-BJP ruled government deciding to revert to OPS, demanding return of the money collected under NPS (which the Centre has rejected), and making it a political issue.   Recently, economist and former deputy chairman of Planning Commission, Montek Singh Ahluwalia, said that going back to implementing OPS was a "recipe for financial bankruptcy".
Meanwhile, in a recent decision, the Delhi High Court also ruled that all the defence personnel that is employed by Central Armed Police Forces (CAPF) – CRPF, CISF, BSF, ITBP, AR – will also fall under the Old Pension Scheme, since it already covers the Indian Armed Forces.
-INDIA NEWS STREAM